How to avoid damage is reflected in the leveling of the Maplestory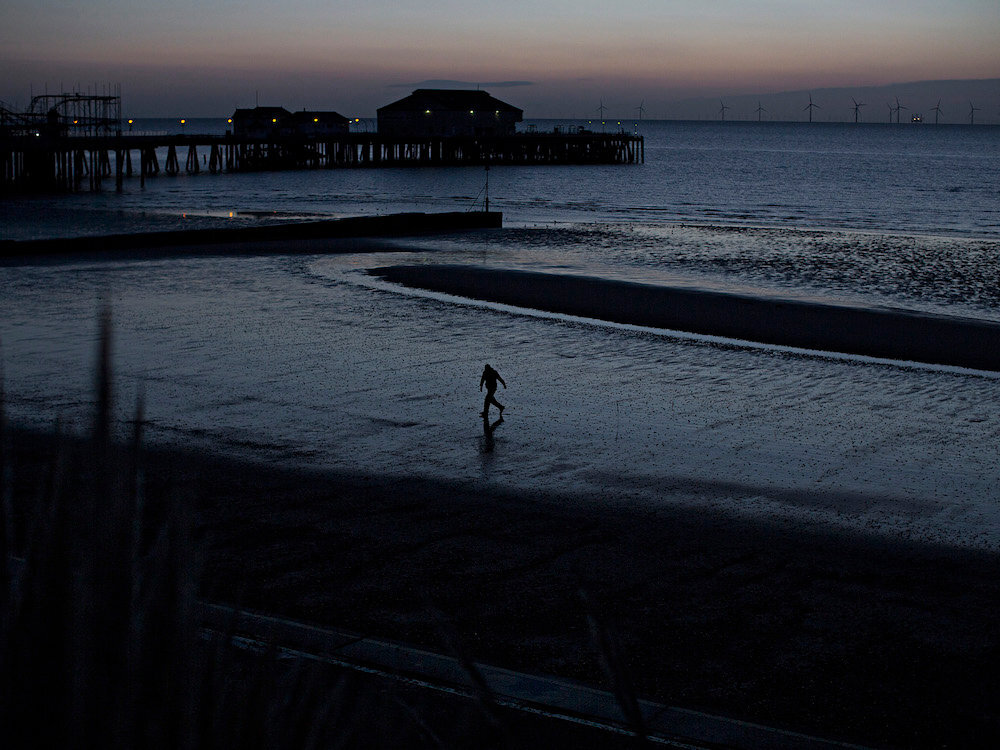 Citizens ...
It wasn't after a night of partying, it was a night of anger over a party that Christian Lutz spent removing disgusting leaflets in apartment blocks and on car windows. After this nocturnal episode, he made the first recordings in the outskirts of the city - in the quarters where the party won more and more votes ...
"Photographier était mon exutoire, une response à mon effroi, à ce que je percevais comme une prize en otage des cerveaux et de la population."
Christian Lutz
The photography acted like a valve - a response to the horror and fear that thinking and people would be hostage to a right-wing populist movement. This impulse aroused Christian Lutz's interest in a party that claims to be the "party of common sense" and claims to be an advocate of fundamental rights.
Citizens was created between 2013 - 2020. Christian Lutz traveled to European cities and depicted places, movements and citizens across Europe with right-wing extremist influences. With his photographic approach, he succeeds in portraying people - far removed from the other polarized reports in the media - in their surroundings, during rallies, in bars and meeting rooms.
Blurb: In the course of the financial and refugee crisis, economic and social insecurity, Brexit and not least in view of the pandemic and its economic and social upheavals, identity movements are gaining popularity worldwide. With dark visions of the future of, among other things, overpopulation and social decline, they stir up fears and, committed to so-called "common sense", peddle supposed solutions and promises that propagate exclusion and intolerance. The increasing political power of the parties of the populist right - UKIP in the United Kingdom, Dansk Folkeparti (DF) in Denmark, FPÖ in Austria, AfD in Germany, Vox in Spain or the Swiss People's Party (SVP), to name just a few - hits the mark Europe. For his new cycle of works Citizens, the Swiss photographer Christian Lutz documented places, movements and people of right-wing populist character across Europe. Far from the usual polarized reporting in the media, Lutz finds a multi-layered photographic approach with his calm image metaphors - in the form of direct portraits facing the protagonists, recordings of rallies, post-industrial landscapes, bars and meeting rooms - which is able to express a deep-seated despair .
Christian Lutz (* 1973) was born in Switzerland and now lives in Genève. He attended ESA 75, L'Ecole Supérieure des Arts et de l'Image in Brussels. His work has already been exhibited several times (ex halle du MAD / Zone Industrielle des Charmilles, Genève, Gibellina PhotoRoad Festival, Les Rencontres d'Arles, GAF Gallery, Hannover and others) and awarded (Swiss Press Photo, Swiss Press Photographer of the Year, Swiss Photo Academy, Prix Nicolas Bouvier, Prix Roger Pic Paris and others). He is co-founder of the MAPS agency.
Edition Patrick Frey has published more than 300 books since it was founded in 1986. The publisher works in close collaborations with mainly Swiss, but also international artists. This creates one-off projects in small editions. Edition Patrick Frey offers young artists a platform and the opportunity for their first publication. The publisher is also involved in long-term collaborations with renowned artists such as Walter Pfeiffer, Karen Kilimnik, Anne-Lise Coste, Peter Fischli & David Weiss and Andreas Züst. With an output of around 20 books per year, the focus is on photography, art and projects that address pop culture and everyday life.
Citizens (ISBN 978-3-907236-12-3) can be obtained directly from Edition Patrick Frey or in bookshops.
The book launch of "Citizens" will take place on May 20, 2021 at La Maison de l'Architecture. Due to the protective measures, the number of places is limited. The event can also be followed in the live stream on the website, on Facebook and / or YouTube.
Future Perfect ...
Future Perfect or Waiting Room is a very personal work by Zosia Promińska. She tells of hopes, wishes in the fashion business will grow and be in the whole world ...
Zosia Promińska traveled all over Poland for this project and had the opportunity to portray teenagers and prospective models in their most intimate rooms - their bedrooms / children's rooms - often with or surrounded by soft toys, children's drawings and trophies ...
In her essay "Indecisive Promises at Dawn", Danaé Panchaud writes about teenagers in the international fashion business, the role of models who move in the field of haute couture and refers to the photography of Sarah Jones and Tina Barney.
Stephan Schacher writes about the work: "Zosia Promińska's carefully crafted portraits are vivid and striking. Her photographic approach mimics the reality of the fashion world in its ability to create a fantasy. At first glance, it appears to be a world of beauty and commerce without boundaries, without a care, perhaps a world of eternal youth? But upon careful examination, this very fantasy crumbles and gives way to something more unsettling. Zosia's choice to shoot high and wide devoid of daylight to create a two-dimensional plane suggests confinement and a sense akin to claustrophobia. The subjects 'personal items reveal another layer of intimacy, and juxtaposed against the high fashion presentation, leave the viewer with an awkward, unsatisfactory feeling. It triggers our own growing pains, a reflection of our own (possibly unfulfilled) journey. As voyeurs, we are left with a sense of guilt, as our reaction cannot change the course of their lives. This work can easily exist in the realm of social commentary about the fashion world, but for me, it's powerful in its expression of the loss of innocence. It asks how each of us is coping with the grown-up responsibility of one's life's destiny, of living or losing your dreams. "
Zosia Promińska (1985) was born in Poznań, PL and is a freelance artist and photographer. Today she lives and works in Zurich and Portugal, where she has her studio. At the age of 15, she began her 16-year career as a model in the fashion sector. She studied Enthnolinguistics at Adam Mickiewicz University. In 2019 she won the Krakow Photomonth ShowOff Competition and was able to present her work in the group exhibition. Her work has been published in magazines (Vogue, iD, Harper's Bazaar, L'Officiel and others) and in solo and group exhibitions (Instytut Fotografii, Warsaw, PGS W Ramach Sopotu, ShowOff, Krakow, Photobastei, Zurich, Oslo 8, Basel) issued.
Danaé Panchaud is a museologist, curator and lecturer specializing in photography. Since 2018 she has been the director and curator of the Photoforum Pasquart in Biel. Her program primarily focuses on emerging contemporary photography, as well as the social and traditional uses of photography. After her training as a photographer, she completed a bachelor's degree specializing in curatorial and critical practices at HEAD - Geneva. She studied museology at Birkbeck, University of London and graduated with a master's degree in 2017. Before that, she held positions in several Swiss institutions in the fields of contemporary art, design and science and was a lecturer at the University of Photography in Vevey from 2014 to 2018.
Kehrer Verlag in Heidelberg has specialized in art and photography books since it was founded in 1995. With the owner Klaus Kehrer at its head, today it is not only one of the few independent publishers in Germany, but is also one of the world's leading photography publishers. Other focal points of the publishing program are contemporary art, the art of the 17th to the 20th century and international sound art. From 2011 to 2016 the publishing house was a German partner of the European Publishers Award for Photography (EPAP), an initiative of European publishing houses to promote contemporary photography. Numerous Kehrer publications have been nominated and awarded at international book prizes.
"Future Perfect" (ISBN 978-3-96900-006-9) can be obtained directly from Kehrer Verlag or from bookshops.
Works from "Future Perfect" can be seen in the group exhibition of the 24th vfg young talent award from April 16 to May 15, 2021 at Kammgarn West in Schaffhausen.
New Dutch Views ...
With "New Dutch Views" you get the opportunity to create a different access to mosques - a look into the interior and yet into the outside world ...
In order to be able to realize the series "New Dutch Views", Marwan Bassiouni visited over 70 mosques in Holland between January 2018 and February 2019.
His images, taken from the front of the mosques' interiors, act like windows to the outside world and initiate a formal dialogue between the two rooms. The strictly composed images show at the same time the contrasts and the connections that exist between religious and cultural, oriental and occidental ideas.
Nadine Barth writes about the work "New Dutch Views": The Greek word for image, eikon, means the image of reality. The first surviving photograph was the view from a window. If the window itself is also photographed, we are dealing with a double image. The frame of the window allows the outside a fixed section, no more, no less. And when the photographer takes a step back and moves the interior into the picture, that is a picture in a picture in a picture. The window views in "New Dutch Views" bring the outside world, the Dutch landscapes and local views, into the oriental ambience of the mosque, nestling them for a common view. The red woven carpet leads into the back yard of the loft houses, the flower tiles frame a waterfront house called Odysseus, the white marble of the floor shines like the rain-soaked flat roof outside. In this combination, which could be continued indefinitely, a new reality is born, that of real togetherness: "New" Dutch Views.
Marwan Bassiouni (* 1985) is a Swiss-Egyptian-American artist. He grew up in western Switzerland and now lives and works in The Hague. He studied photography at the Royal Academy of Art (KABK). His work has already been exhibited several times (Unseen Photofair, Athens Photo Festival, The Humanity House, Le Prix Bayeux Calvados, Cultuurhuis De Warande, Paris Photo, Aperture) and has received awards (W. Eugene Smith Student Grant, Harry Pennings Prize and others).