How to say caramel macchiato in Spanish
The Spanish almond chicken
If dishes have been cooked twice within a not too long time, they have a good chance of becoming a long-runner with us.
This is what happened to Mrs. Küchenschabe's wonderful Spanish almond chicken.
¡Caramba! What a chicken, what a sauce!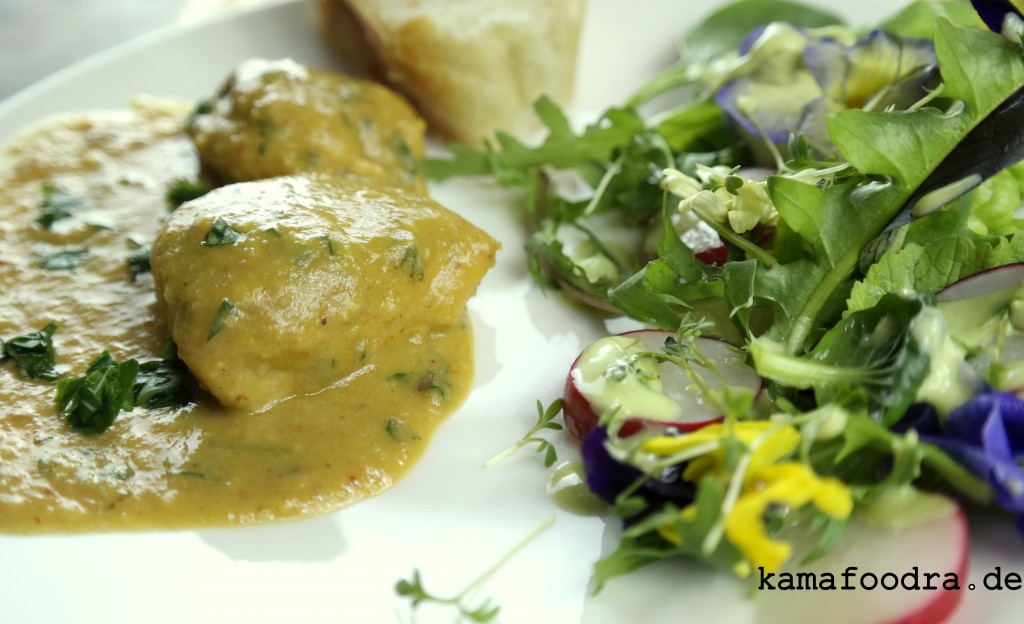 Simple and so delicious, with everything that makes Spanish cuisine so typical: almonds, sherry, garlic, saffron.
I replaced the chilli with more Spain - a pinch of spicy Pimenton de la Vera.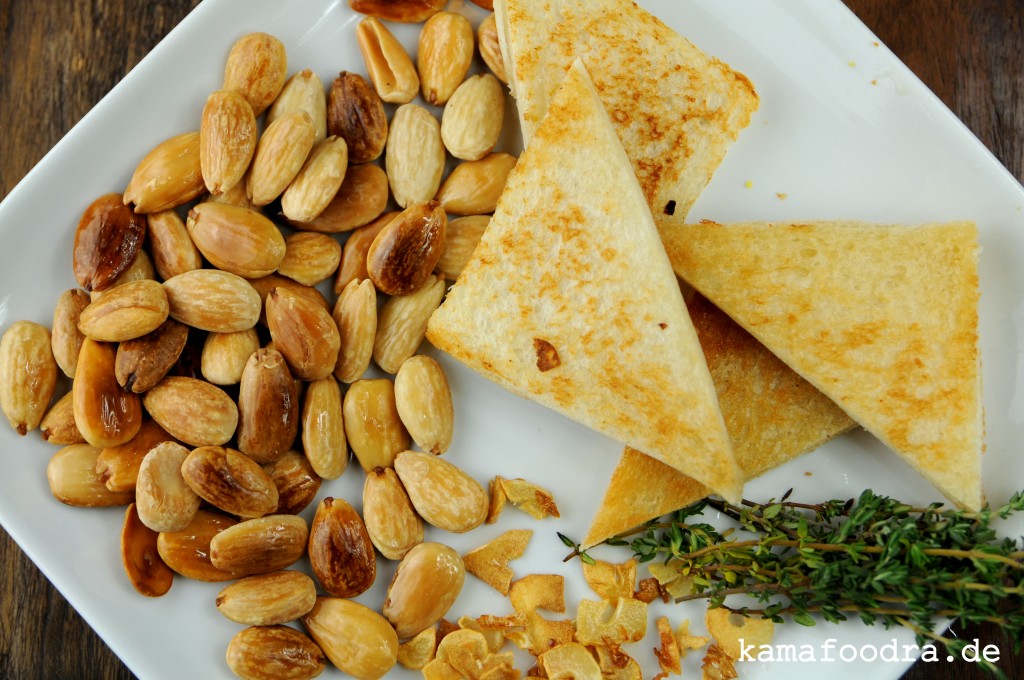 The sauce becomes thick and creamy and all you really need is a nice baguette to sap and maybe a green or mixed salad.
And so a French chicken (we're big fans of the French Loué poultry) became a Spanish one in just 45 minutes.
Dear cockroach, thank you very much for this wonderful chicken, I hope that I can get even more excited about it, because it is worth it.
Incidentally, the garlic can be browned a bit here, the roasted aroma is extremely desirable and appropriate.
So try it out, cook it and enjoy it outside in the sunshine with a fresh salad.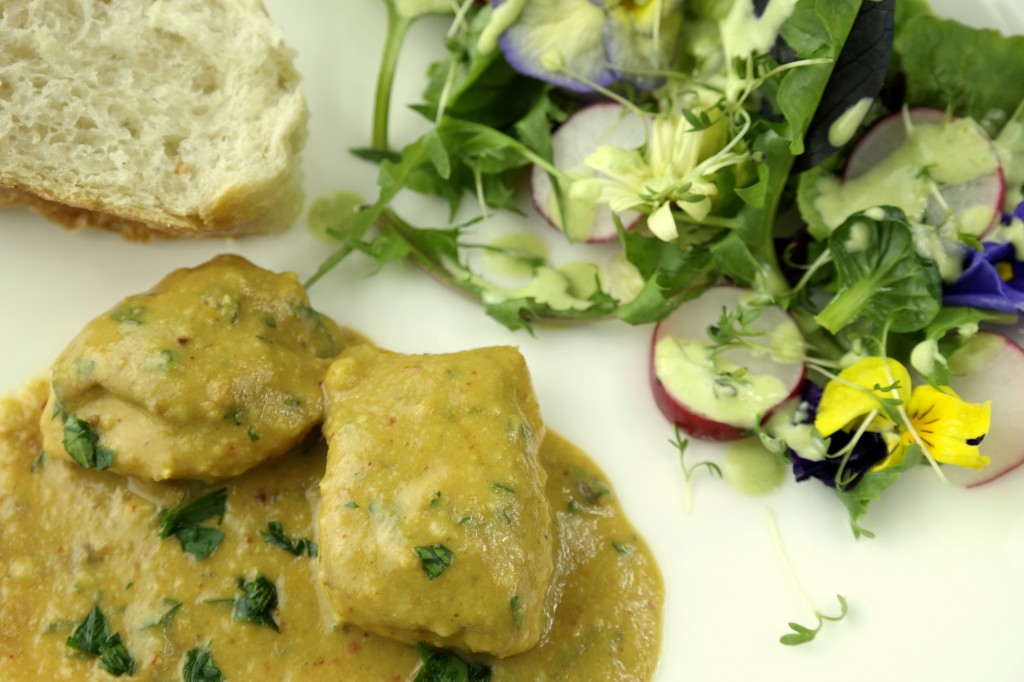 Pollo en pepitoria (chicken with almond and egg sauce)
Ingredients for 3-4 people (we already managed the amount with two people)
approx. 100 ml olive oil
75 g peeled almonds
3 cloves of garlic, thinly sliced
2 slices of white country bread, without rind
2 chicken breasts, skinned, cut into pieces suitable for serving
salt and pepper
approx. 300 ml chicken soup
1/4 teaspoon ground saffron threads
125 ml dry sherry (fino)
1 bay leaf
some chili (replaced by hot Pimentón de la Vera)
1 teaspoon freshly chopped thyme
3 - 4 yolks from hard-boiled eggs, mashed
freshly grated nutmeg
3 tbsp finely chopped parsley
Heat a few tablespoons of olive oil in a pan over medium heat. Add the almonds and roast for three to five minutes until golden. Put in a blender or mortar with a slotted spoon. Lightly brown the garlic in the remaining oil on medium heat for one to two minutes. Add to the almonds. Toast the bread in the same oil for about five minutes on both sides, until golden brown.
Remove from the pan, cut into several pieces and put in the mixer or mortar together with the chilli or pimenton de la vera.
Season the chicken pieces with salt and pepper. In a large, heavy Dutch oven, heat the remaining oil over a high heat. Place the chicken in it and fry until golden brown on all sides for eight to ten minutes. To put on a plate.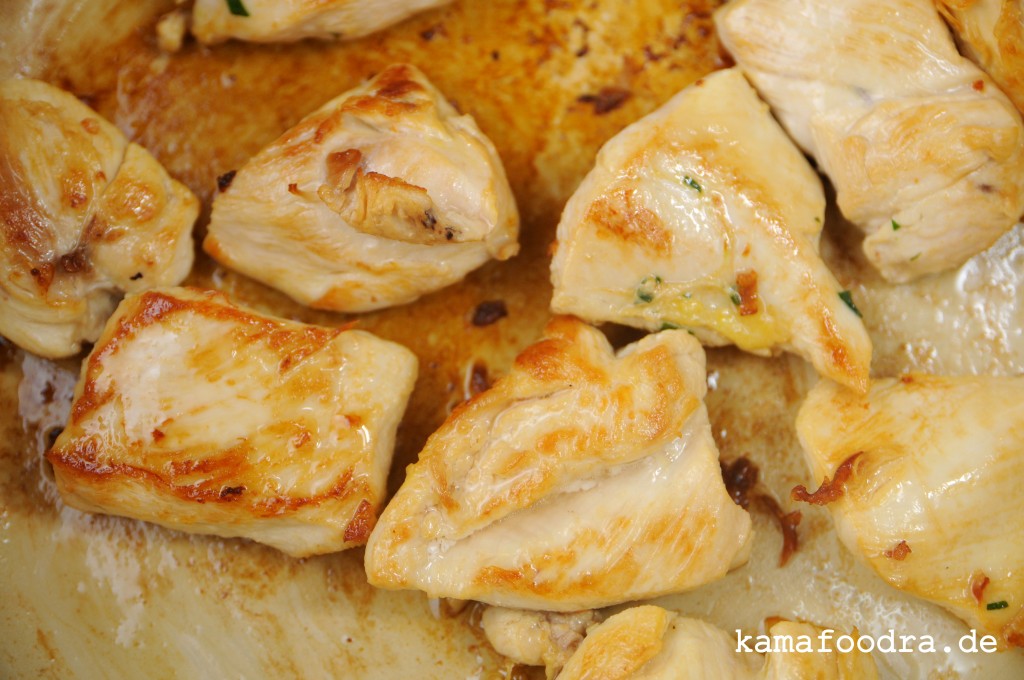 Remove two tablespoons of the chicken soup and place in a small saucepan. Stir in the saffron and heat a little. Put aside. With the remaining soup and sherry, deglaze the roasting part of the chicken and stir from the bottom of the pan. Put the chicken back in the pan, add the bay leaf and thyme. Turn the temperature to low and stew the chicken for another ten minutes until cooked.
In the meantime, mix the saffron with the liquid and the crushed egg yolk into the almond mixture and grind everything finely to create a so-called picada. Possibly add some more soup. As soon as the chicken is done, carefully stir in the picada and simmer for a few more minutes until the sauce thickens.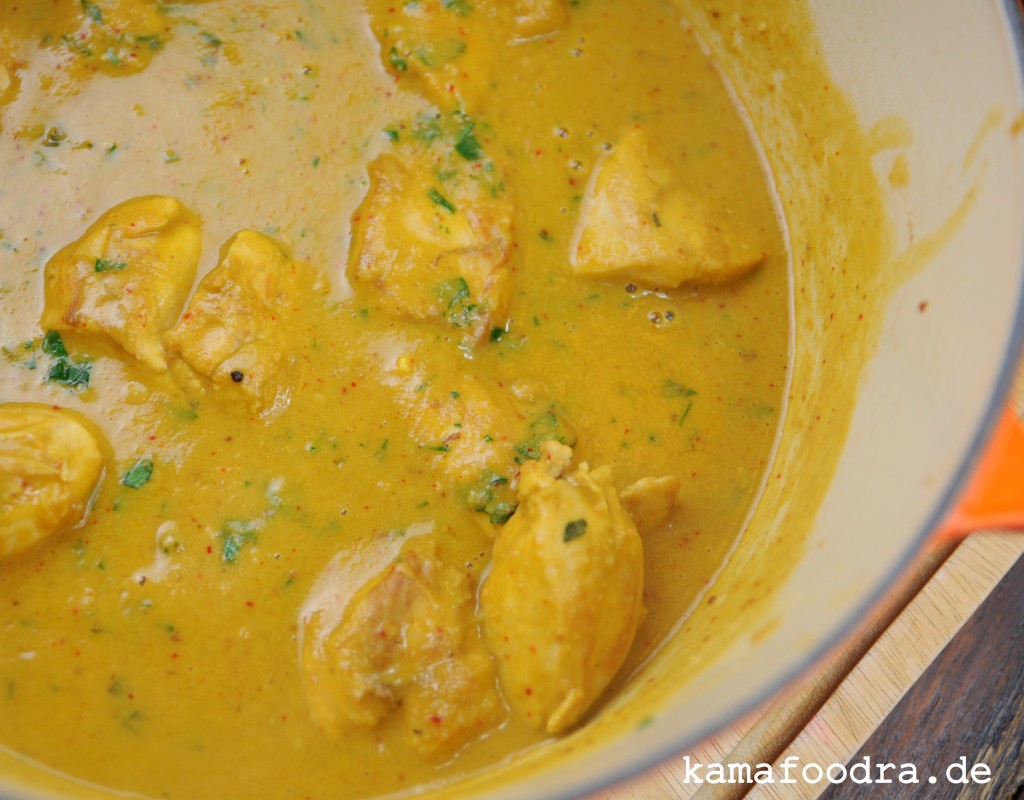 Season with salt, pepper and nutmeg. Serve sprinkled with parsley. Rice or fresh baguette goes well with it, we also had plain potatoes and found it very tasty.

More of that!