Olga peretyatko dies of what
Olga Peretyatko: A Nightingale Soars Among the Stars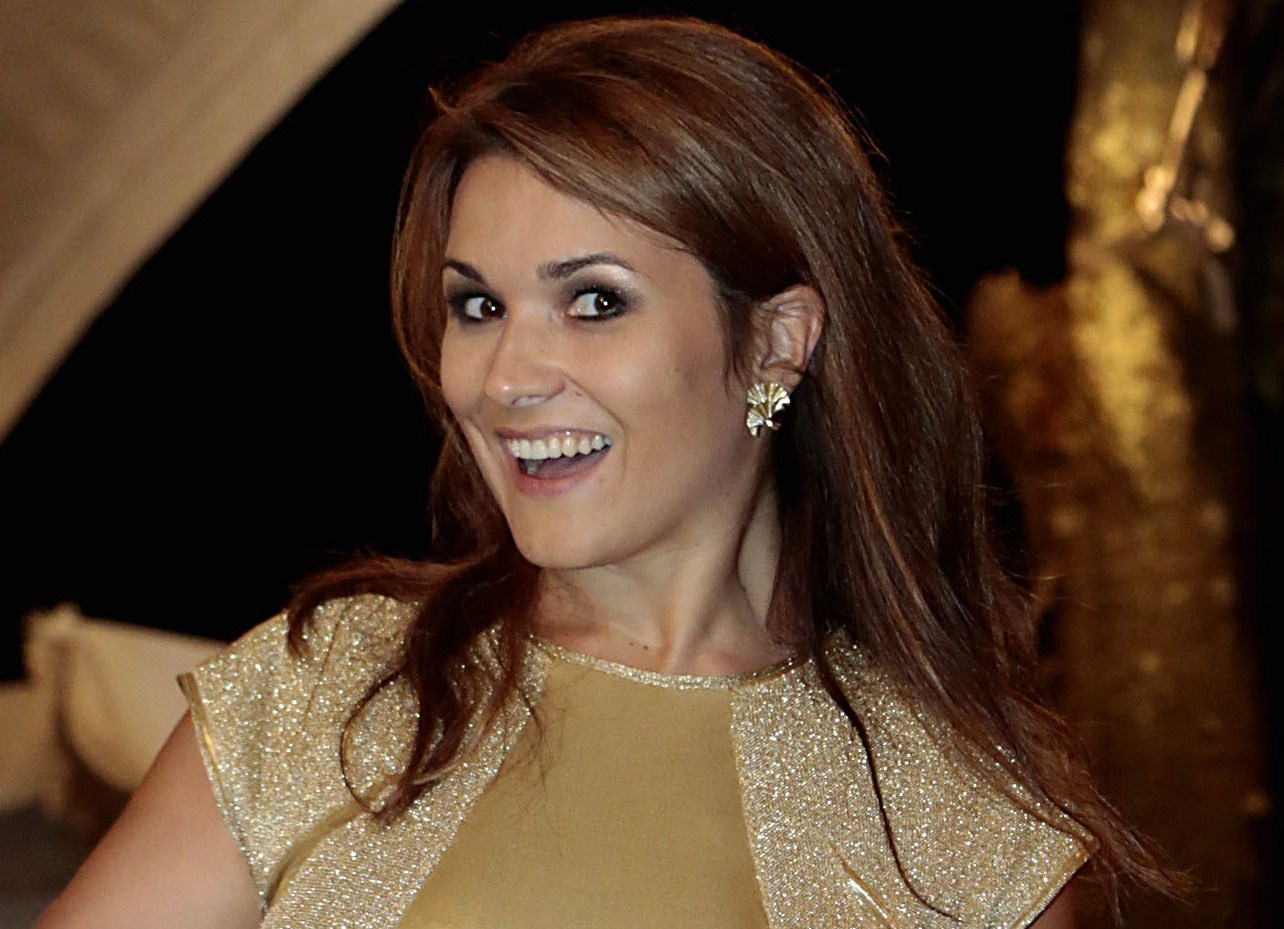 An impish, witty, self-deprecating girl with twinkling hazelnut eyes is sending gusts of fresh air whooshing through the opera world. Her flight to the top has been a libretto in its own right.
Olga Peretyatko grew up in the shadow of a nuclear power plant and became a youthful karate champion before she ever thought of singing.
She left her native Leningrad when she was just seven, to live with her mother Ludmila in the new town of Snečkus (now Visaginas), built on the Lithuanian border to accommodate workers in the recently opened Iganilina power station. Olga stayed for seven long, lean years - just enough to wow (and cow) the local boys as a karate red-belt.
Then came the call of home and the music in her blood. In 1995 she returned to what was now St. Petersburg to live with her father Alexander - a baritone in the Mariinsky Choir - in the Finlandsky Prospekt apartment block erected in 1987 to house artists and performers (and where, coincidentally, I have enjoyed many a B&B stay with musical families).
For the next "four turbulent and penniless years," Olga trained as a choirmistress - ingurgitating mountains of theory and sight-reading. Her karate was forgotten: she went from three weekly four-hour gym sessions to no sport at all, and ballooned to 187 lb (63lb above her current fighting weight).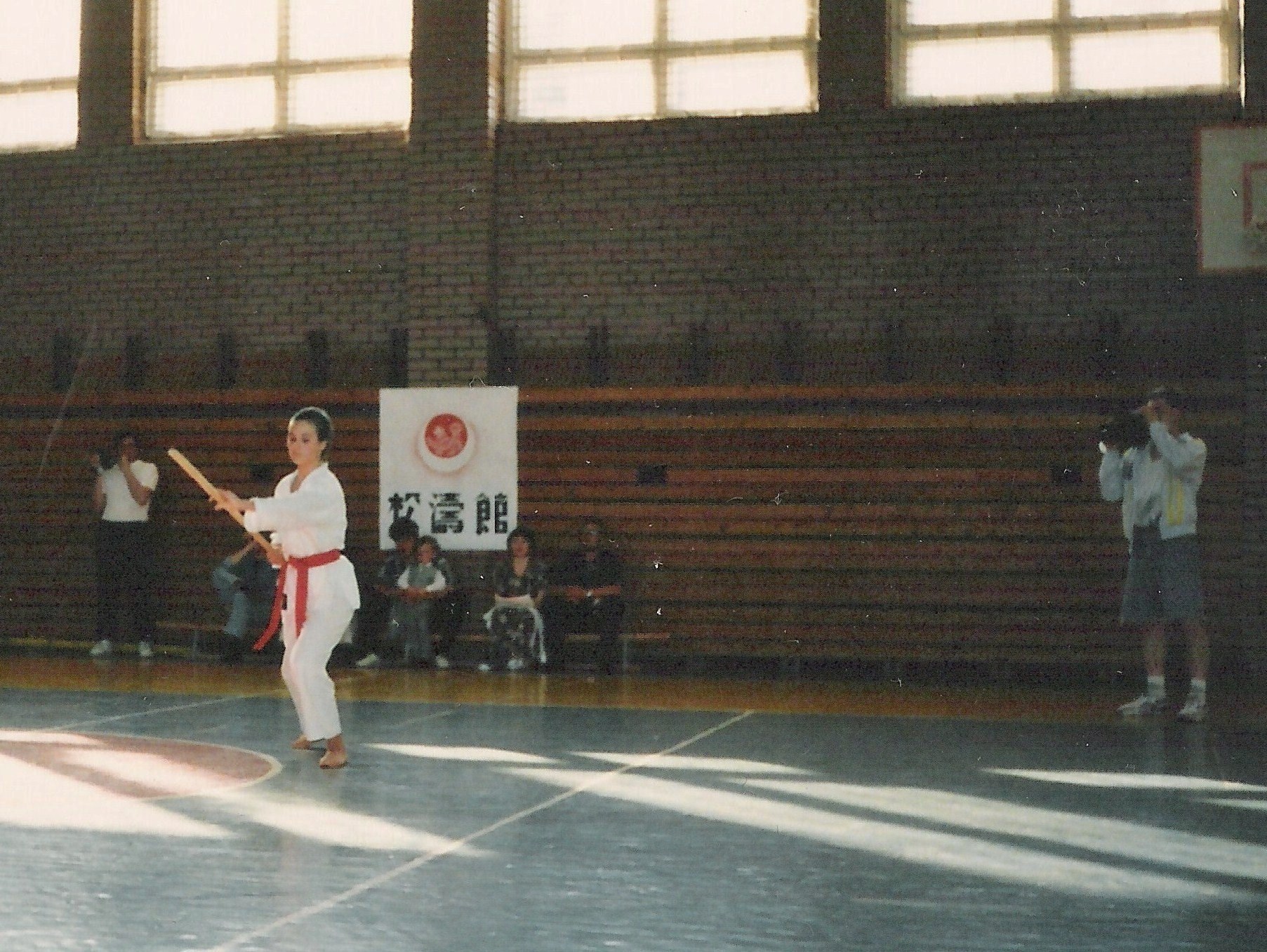 TEENAGE PRODIGY: Peretyatko as a Karate Red-Belt

She developed, perhaps not surprisingly, a deepish voice and sang "among the second altos" in the Mariinsky Children's Choir. "I had a much bigger sound than most beginners," she recalls. "Everyone thought I was a mezzo-soprano. I dreamed of singing Carmen!"
That dream ended in 2000 when she began private lessons with Mariinsky soprano, Larisa Gogolevskaya. "You have a voice," concurred Gogolevskaya, "but what's all this nonsense about being a mezzo-soprano?"
Peretyatko's first solo performance came in Spring 2002 at her local (Vyborgsky) Palace of Culture. She sang Saint-Saëns' "Nightingale" - a rigorous test of the soprano's range. American journalist John Varoli, in the audience that night, found himself "electrified" by her vocal pyrotechnics. "It was clear," he gasps, "this girl was going places."
Eventually, it would transpire, with Varoli: He is now her PR agent (and occasional minor).
A few months later Peretyatko made her first trip outside the ex-USSR, successfully auditioning to join the Hanns Eisler Hochschule für Musik in Berlin, where her singing technique was honed by Canada's Brenda Mitchell. But the first year in Berlin was tough. A € 750 grant from the German government barely covered living expenses - Peretyatko lived with a friend and had a weekly food budget of € 10, lavished "mainly on pasta and potatoes." Extra income came from "thousands of concerts" in city hospitals at € 30 a time.
In 2003, Peretyatko met her idol, Joan Sutherland, at an International Competition in Deutschlandsberg near Graz (Austria), where Peretyatko was a prizewinner in the Under-23 category. "We spoke for two minutes about coloratora singing, "she remembers dreamily." Joan said: 'Don't overdo the variations! Think about what you are singing and the emotion that is in it! ' That's been my credo ever since. "
Peretyatko also interpreted Sutherland's advice as encouragement to learn languages. "You should be a good singer, look good and speak every language!" she laughs, citing Maria Callas as an example (and Lucio Pavarotti, with his "bad English," as a counter-example). She posted messages on a university notice board to find students keen to learn Russian in exchange for conversation in their native language. She now speaks, sings and tweets sublimely in German, English and Italian.
In 2005, Peretyatko (seldom prone to understatement) made "a million auditions" at opera studios across Germany before landing a two-year contract with the Hamburg State Opera. In 2006, she made her debut at the Rossini Opera Festival in Pesaro then, a few months later, took part in her first recording - as Albina in Rossini's La Donna del Lago, conducted by the Rossini Festival's Artistic Director, Alberto Zedda. In 2007, she won second prize (behind another Russian soprano, Ekaterina Lekhina) at Operalia, the global opera competition organized by Placido Domingo, and made her Paris debut as Anne Trulove in Stravinsky's The Rake's Progress.
Her increasingly hectic schedule culminated in 2009 with the "Nightingale" title role in Robert Le Page's Toronto production of Stravinsky's Rossignol. "Those were carefree times!" recalls peretyatko. "I was singing all the time! Now I need more calm and rest."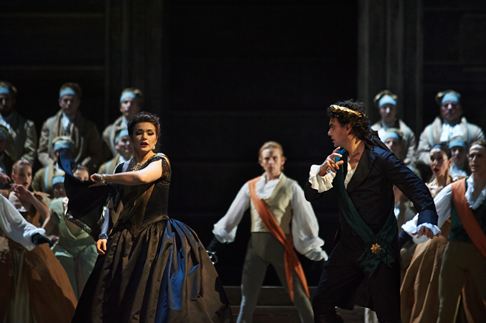 MESENTENTE: Olga Peretyatko & Rolando Villazón at the Salzburg Festival
(photo: Matthias Baus)
Fast-forward to 2013. I caught up with Olga Peretyatko at the Salzburg Festival on July 30, playing Giunia in the second of four performances of Mozart's Lucio Silla - set in Ancient Rome but first performed in Milan in 1772, when Mozart was just 16. The opera has only recently regained repertoire favor, perhaps because the crass story-line (evil dictator thwarts star-crossed lovers, then relents) lends itself to a melodrama on which the Salzburg production seemed happy to gorge itself.
There was lots of clutching, slapping, banging and clattering into walls, enhanced by picture-slashing, spurious incest interest and a sword fight aping Stewart Granger's Scaramouche, work in slow motion. Only occasionally were the under-lit singers allowed to remain in an upright position; most of the time they were kneeling or lying on the stage, sometimes having been hurled there, obliged to compete with a string-heavy orchestra bereft of lilt and nuance.
The lowlight of this down-dumbing approach was an attempt to "improve" Mozart by inserting an overblown aria (Se al generoso ardire) from Johann Christian Bach's 1776 version of Lucio Silla - As a vehicle for bill-topping Mexican tenor Rolando Villazón, to compensate for his otherwise unmeaty role as the opera's titular hero. Villazón milked the opportunity by striding through the orchestra pit, lolling on the balustrade in front of the audience and crooning away with a blasé aplomb that Perry Como might not have disowned.
Although this showbiz interlude scuppered the opera's dramatic climax, it came too late for Villazón to steal the show back from Peretyatko - despite the bizarre decision to deny her the chance to sing Giunia's show-stopping aria "Parto, m'affreto." Peretyatko brought physical and vocal poise to a role whose technical difficulties - "the trickiest part I have ever sung" - are compensated by its melodic splendor. "Mozart was young, trying things out, modulating from this to that," assesses Peretyatko. "But Giunia's arias are amazingly beautiful. Mozart must have been in love with the girl who first sung them!" [Italian soprano Anna de Amicis].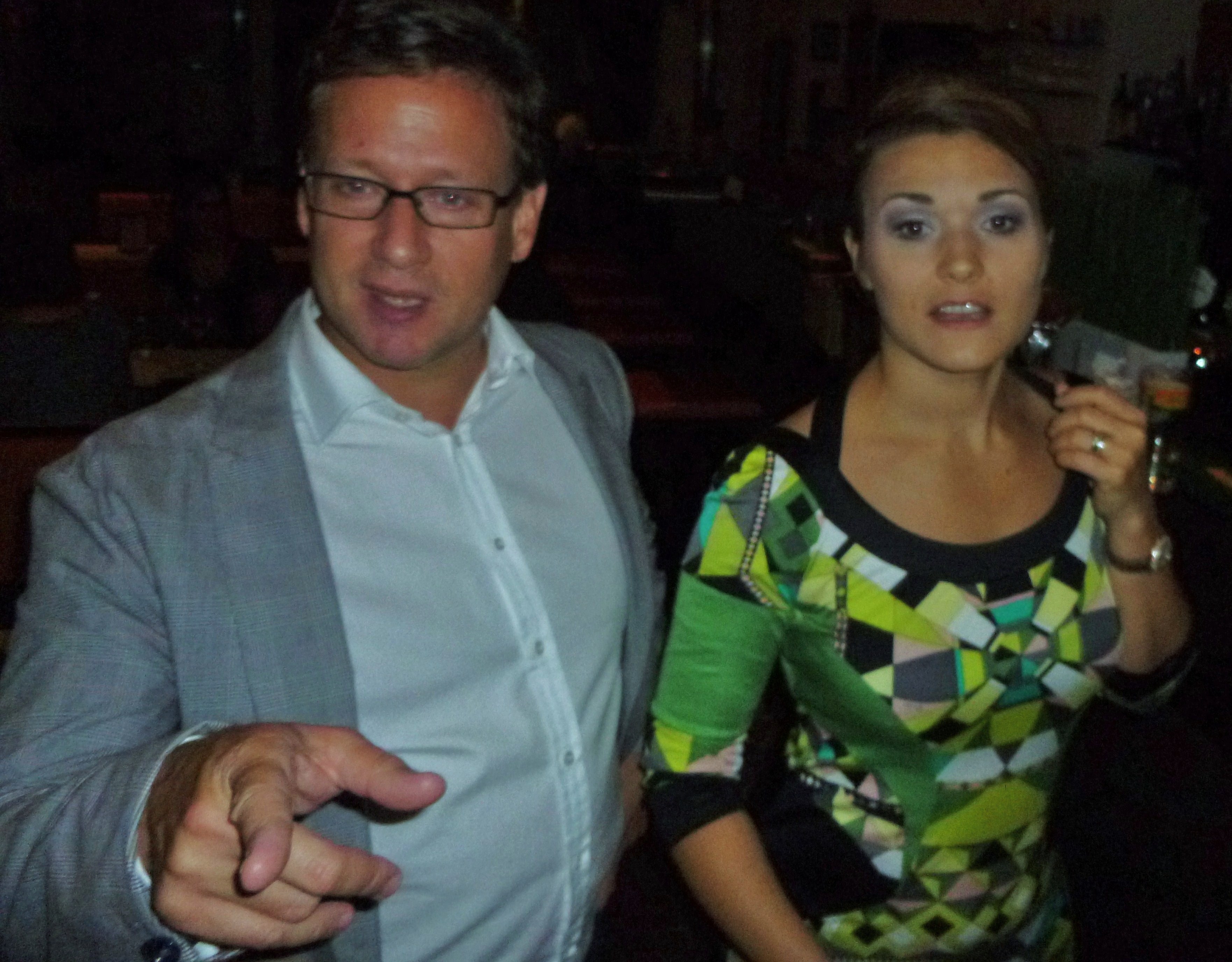 THAT'S CLOSE ENOUGH, GUYS! Varoli Protecting Peretyatko from Paparazzi

(photo: Simon Hewitt)

Mozart might have fancied Peretyako too, as her lower register quivered with mastery and her crystalline top notes cascaded through the arpeggios of Se il crudel periglio in glittering contrast. Peretyatko is also a born tragédienne, and her rendering of In un istante - in the pivotal, dagger-wielding, Act II cemetery scene - spliced ​​doubt with indomitability to leave her audience hovering on the psychological brink.
Cue a well-timed interval.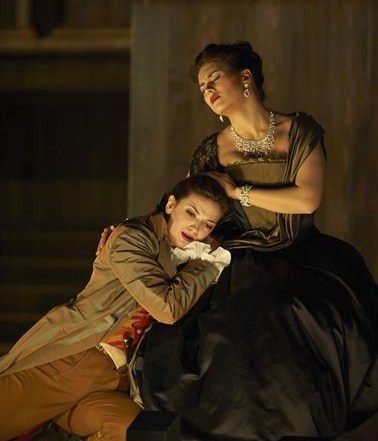 PASSIONATE DUO: Crebassa & Peretyatko as Cecilio & Giunia
(photo: Matthias Baus)
Giunia is one of Mozart's strongest female characters, ferociously spurning lust-lorn Lucio through love for his political opponent, Cecilio - originally a castrato role but played in Salzburg, to raunchy effect, by the velvet-toned 26-year-old French mezzo-soprano Marianne Crebassa. Her sensuous empathy with Peretyatko embellished the opera with passion of Racinian power. Their lovers-reunited duet at the end of Act I was the evening's highlight: two future superstars in refreshingly self-effacing unison. One that ended on the floor in sensuous embrace. "We're getting good together, yes - now we're almost kissing!" giggled Peretyatko when I encountered the pair after the show in a neighboring bar, where they sang me, "Happy Birthday," over more than a single double-schnapps.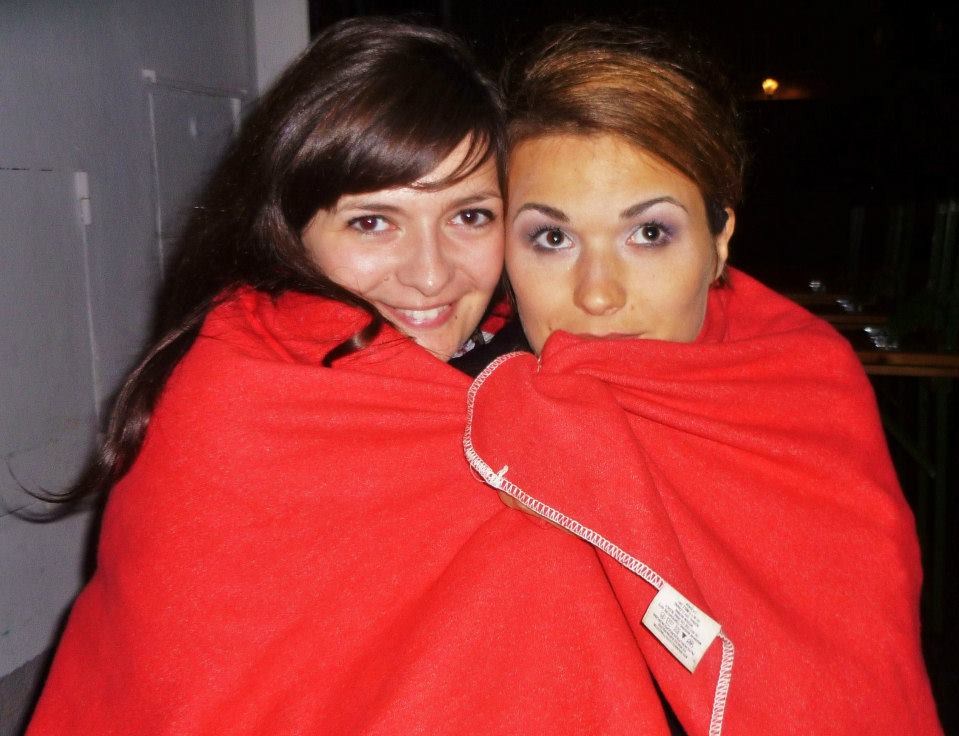 ENTENTE CORDIALE: Crebassa & Peretyatko share a post-opera cuddle

Peretyatko's next major role will be as Marfa in Rimsky-Korsakov's The Tsar's Bride - at the Berlin State Opera in October, then at La Scala (her Milan debut) next March. She takes her bow at the Met in April 2014, as Elvira in Bellini's I Puritani under the baton of her husband Michele Mariotti (son of Rossini Festival supremo Gianfranco Mariotti). New York audiences will not have forgotten their last Elivira: Anna Netrebko in 2007. Comparisons are inevitable. Peretyatko sidesteps them: "We both have dark hair and we're both from Russia!"
Yes, but hardly neighbors: Netrebko hails from Krasnodar, which is about as close to St. Petersburg as Salzburg (1100 miles in each case).
The indifference is feigned: Peretyatko reveres her compatriot. After spotting her in a Salzburg restaurant, tucking into a "medium well-cooked beef steak," she tweeted her delight as follows: sic! OMG! Anna Netrebko !!)))))).
Long may Olga Peretyatko remain filled to the brim with such girlish glee. She is a rare soprano: One who sometimes dares sing with her tongue in her cheek. At least, I presume that's why she chose to end her second, just-released CD, Arabesque, with a bonus track in the form of Alexander Alyabyev's Solovey.
That's Russian for "nightingale."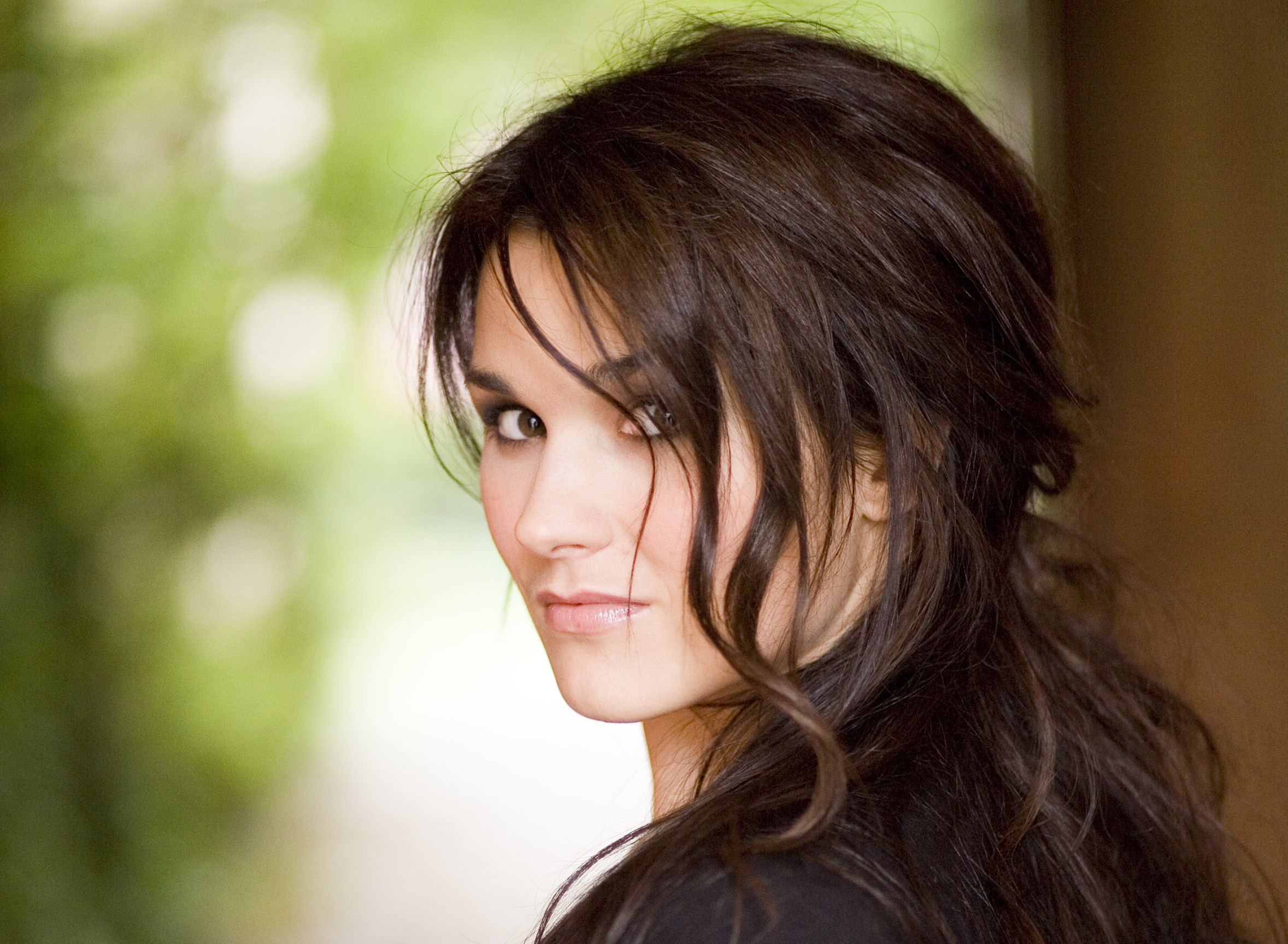 photo portraits: Uwe Arens / Sony Classical (above) - Amati / Bacciardi (top)

Calling all HuffPost super fans!
Sign up for membership to become a founding member and help shape HuffPost's next chapter