Who wears real test strips?

About me
Carina Schmid
I am Cari, an entrepreneur and media producer from Berlin.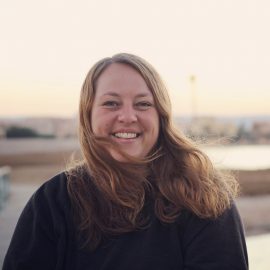 Life
I was born and raised in Münster, a small town in Western Germany. I first started using a camera and microphone at the age of 15 when I started to host my own TV show on a local public access channel.
Later, I was afraid of not making a living from doing videos, so I focused on something else, which has turned out to be good and bad in equal measure. Bad, because back then I didn't have the courage to follow what I had been really passionate about, and good because it opened up even more beautiful opportunities for learning and growing.
At the age of 19 I traveled outside of Europe for the first time; something I now look back on as a life-changing opportunity. Coming back from Namibia (Southern Africa) with a different understanding of myself and of the world around me, I followed a group of people who wanted to create new opportunities in youth education and intercultural learning. In 2005, we founded Solar Net, today known as The Global Experience, an international youth media network to create opportunities for intercultural learning both online and offline. I have been managing The Global Experience since 2009, which has had a huge impact on my professional and personal development. Over the past years, my own life has become a true global experience itself, with friends from all over the world, lots of travels and a great international office - first in Münster, now in Berlin.
Since about three years I dedicate more and more time to Easy German and Easy Languages, a YouTube language learning project that teaches languages ​​in an authentic and fun way. The project has amazingly grown to about 500,000 subscribers in a very short period of time and will evolve at some point soon to becoming our full time job with the support of our fantastic Patreon community.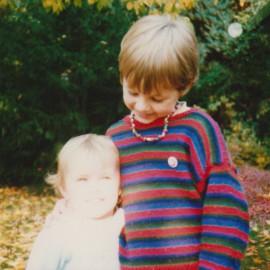 Education
I finished high school in Münster with the age of eighteen. I wanted to become a journalist, started to work for a local newspaper but then dropped it after two years. I have studied medieval history, new history and regional science for 5 years, finished with a Magister Artium and 100 pages of paper on the 1st crusade. I don't know if anyone ever read that.
I have worked as a project assistant for over 3 years at cross-border organization EUREGIO, which has taught me a good basis of project management skills. I have traveled whenever I had money to spend and stopped when I was broke again, which has taught me more about life than any school. I have started a Master in International Migration and Intercultural Relations, which has given me a whole broad spectrum of perspectives on my work. And I have been self-educating myself on a whole bunch of stuff, including project conception, grant writing, financial administration and video production. More than that I have only learned through wonderful people who have been crossing my way, who have become friends, partners, co-learners and mentors.
It took me a while to figure out that not following a career path, but my curiosity is a fortune. I consider myself as a permanent learner. And I am happy for every experience, good or bad, to help me grow a better understanding of the world and myself.
In May 2014 I had the honor to speak about my personal learning experiences and the way I try help others learning about the world at TEDxDonauinsel in Vienna.
My work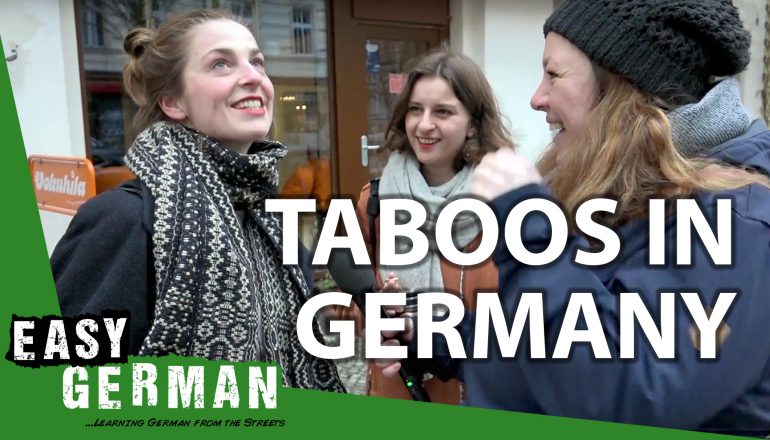 Easy German
Together with my husband Janusz I produce Easy German, a video series that helps German learners all over the world getting to know Germany and accessing authentic and fun German learning material. The show has so far received over 50 million video views and airs twice a week on YouTube.
Go to work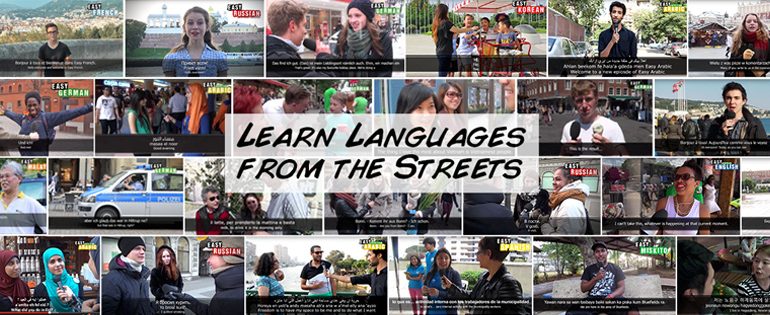 Easy Languages
It all started with Easy German in Münster. Today Easy Languages ​​is global network with 32 languages ​​and over 60 video producers from all over the world. We feature real language situations and expose our cultures beyond stereotypical images. Our Youtube Channels assemble over 80 million videos views with currently 500,000 subscribers.
Go to work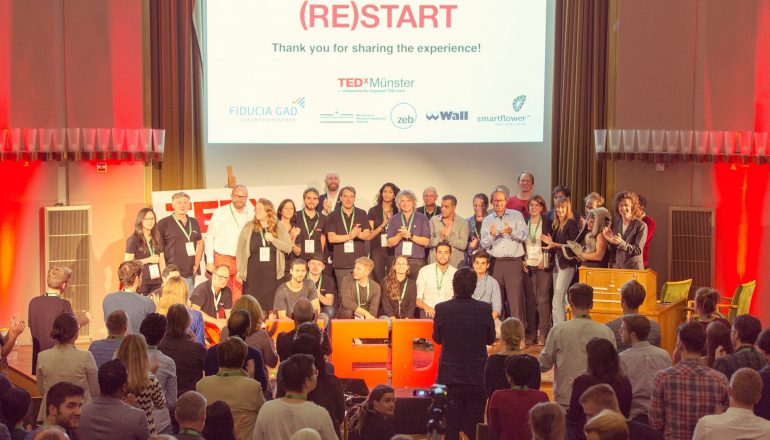 TEDxMünster
Since 2012 we have been organizing TEDxMünster under the license of TED with an amazing group of volunteers. Within 5 years we have produced 4 shows and have had 46 speakers and artists on stage who have amazed us with their ideas, creativity and endurance.
Go to work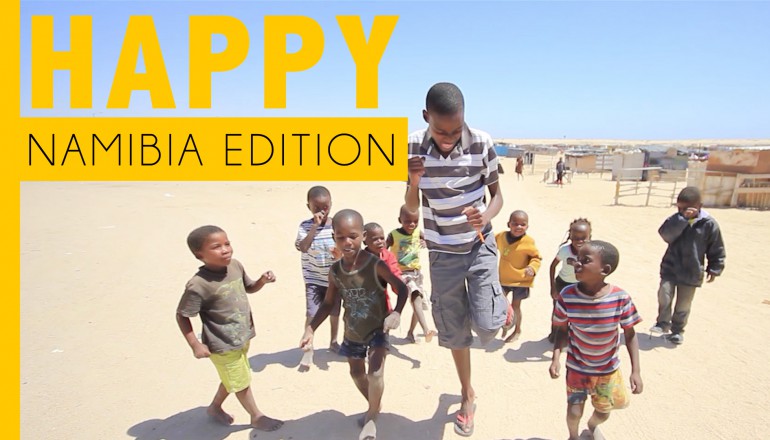 Happy Namibia
In February 2014 we shot the Namibia Edition of Pharrell Williams Happy
Go to work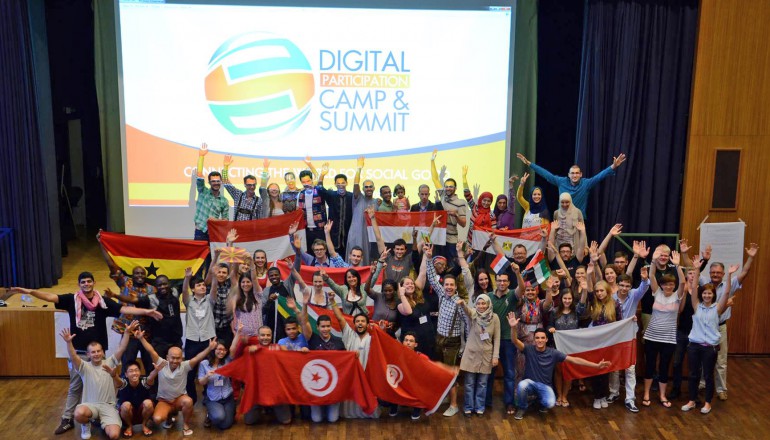 Digital Participation Camp & Summit
Conferences are boring with just old white men on stage talking about decisions in the making? Not with us! We have created our own conference bringing together young digital activists from all over the world to actually work together and create new digital projects with a social impact.
Go to work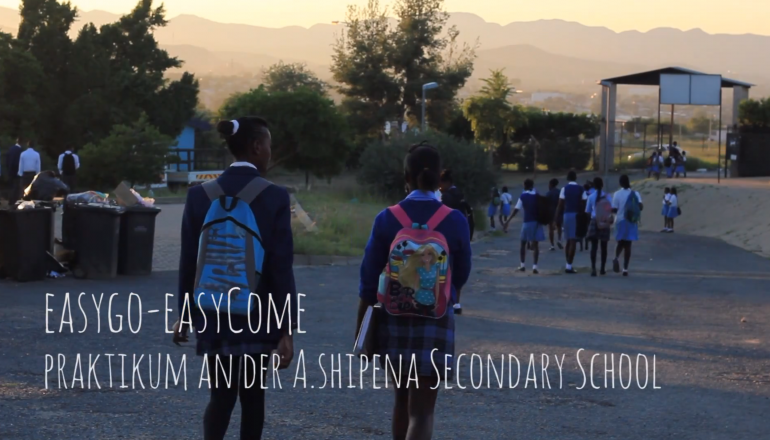 easyGo Namibia: Internship at A.Shipena Secondary School
In February 2014 we shot a short documentary series for easyGo-easyCome in Namibia and Tanzania. In this part we accompanied German teachers during their internship at A. Shipena Secondary School in Windhoek, Namibia.
Go to work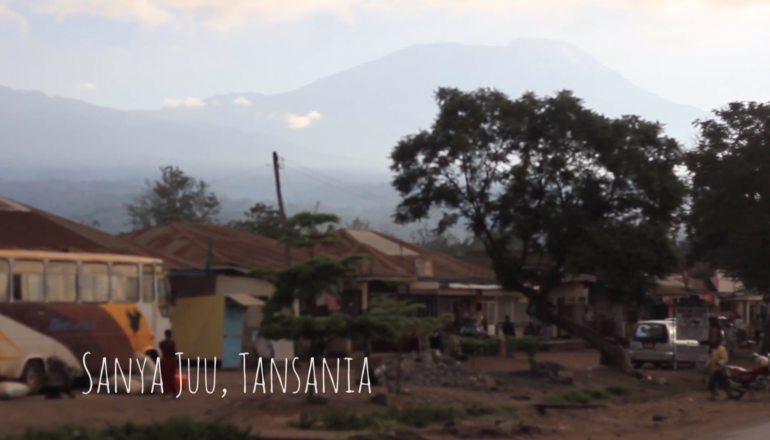 easyGo Tanzania: family life
In March 2014 we accompanied participants of the easyGo-easyCome program during their life abroad in Tanzania. In this part we see a day at Martins host family in Sanya Juu, Tanzania.
Go to work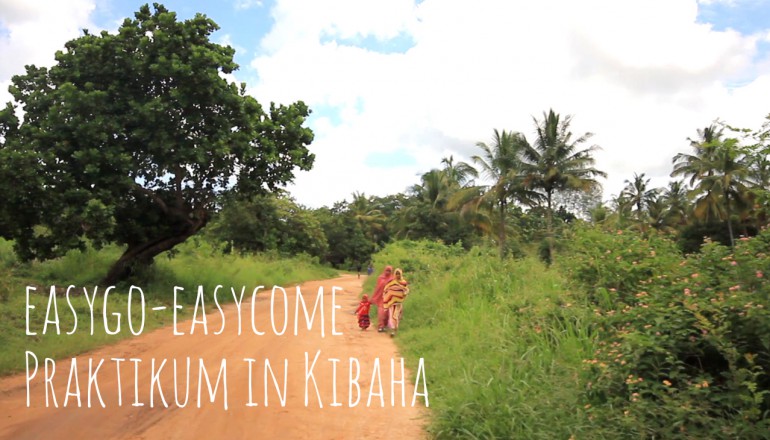 easyGo Tanzania - Internship in Kibaha
In February and March 2014 Ohayla spend several weeks in Kibaha, Tanzania, for a combined internship at Galagaza Primary School and Buloma Foundation Center Orphanage. During her stay I accompanied Ohayla for a day to find out what life in Kibaha looks like.
Go to work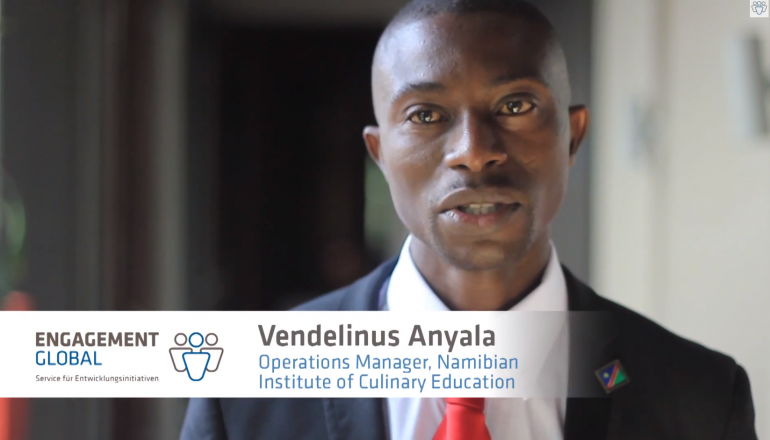 Concrete Peace Service NRW: Project example hotel management
Earlier in 2014 we produced a series for Engagement Global's program "Konkreter Friedensdienst" that supports young people from North Rhine-Westphalia doing projects and exchange programs in Africa, Asia and Latin-America. This part just came out lately and portrays the exchange of young hotel and cook trainees between Germany and Namibia.
Go to work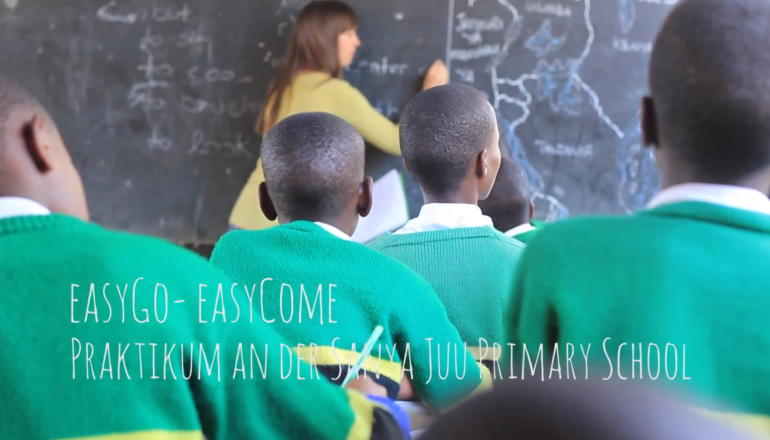 easyGo Tanzania: Internship at Sanya Juu Primary School
The 4th and most intense part of a video documentary we shot with easyGo-easyCome participants in March 2014. This part portrays the stay of Lynn, Lisa and Svenja at Sanya Juu Primary School in Tanzania.
Go to work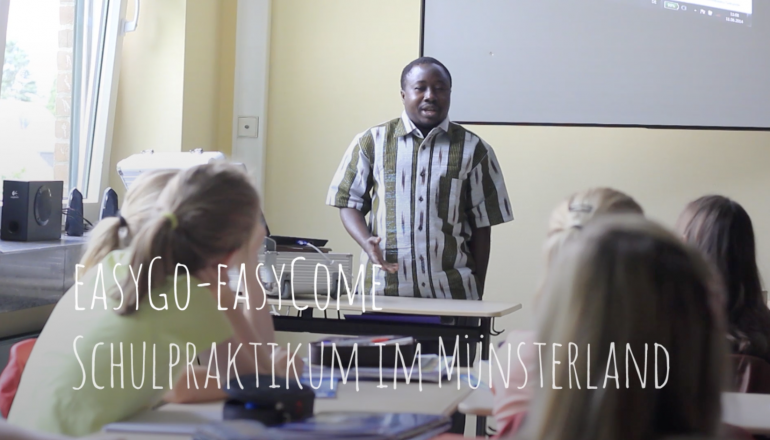 easyGo-easyCome - school internship in Münsterland
In May 2014 Yacouba, Aguia (Burkina Faso), Titus, Lydia, Sellah (Kenya), Anna and Magdalena (Namibia) conducted their teaching practice internship in different schools in and around Münster, Germany. During their stay we visited them with the camera to find out more about their experiences.
Go to work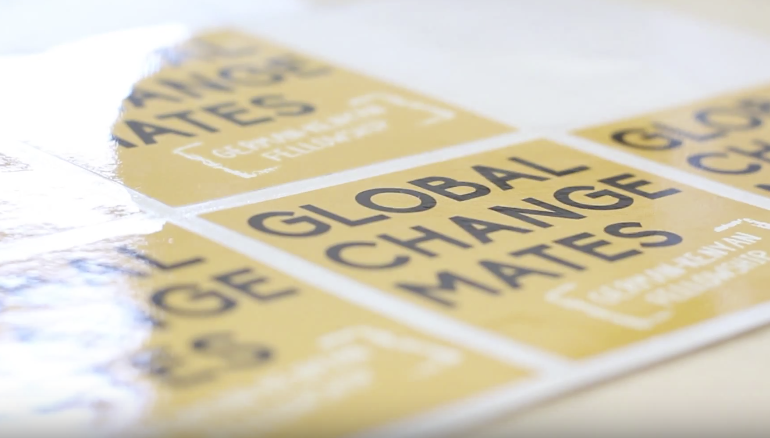 Global Changemates Fellowship Teaser
Image video for the Global Changemates Fellowship program by Partnership with Africa Foundation. Shot in Berlin in November 2015.
Go to work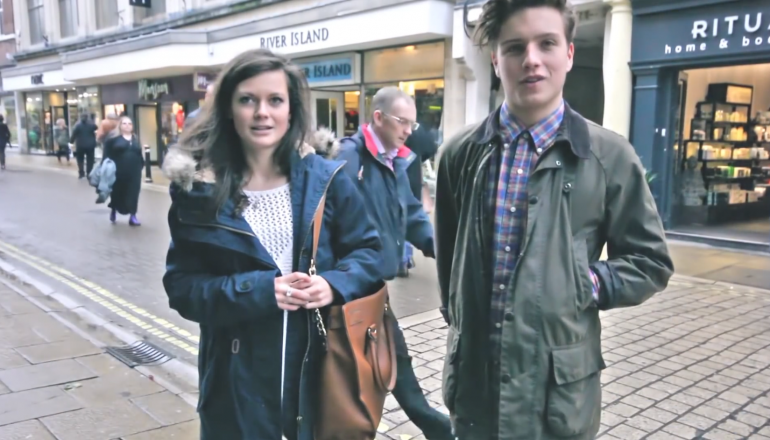 If money was no object
One of my favorite questions ever. We did this video with students from Friedensschule Münster on an exchange in York, England in 2013.
Go to work
Then and now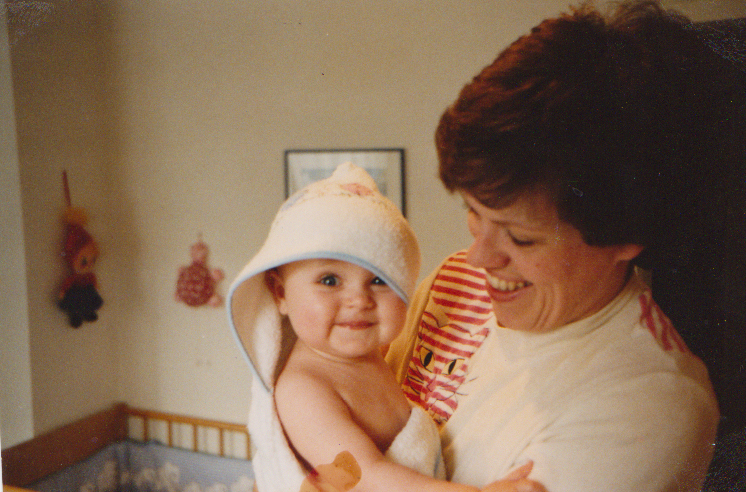 1984.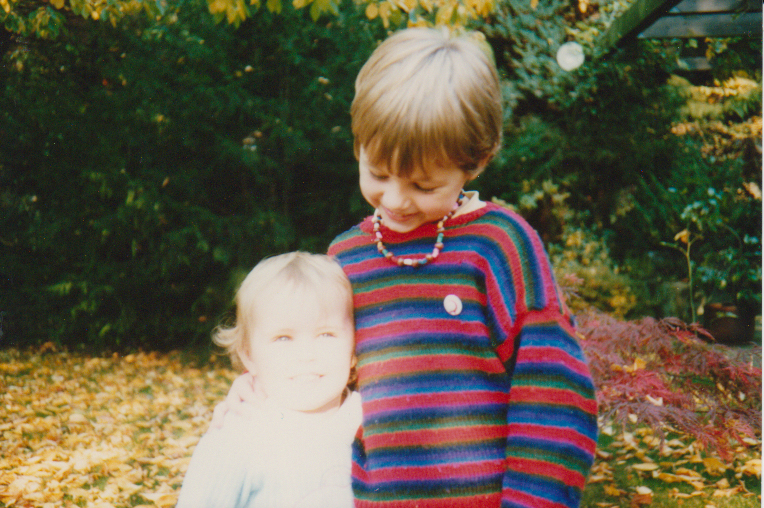 With Isi.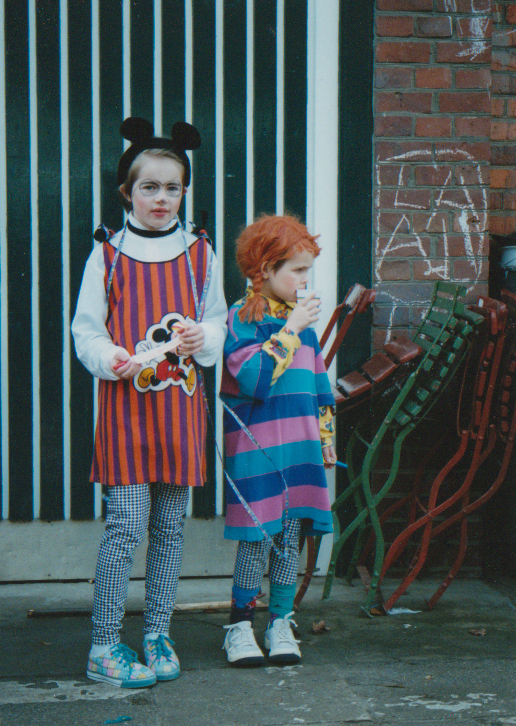 Carnival 1990.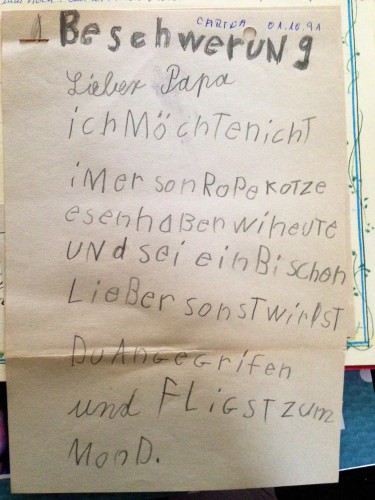 Sympathetic: my first letter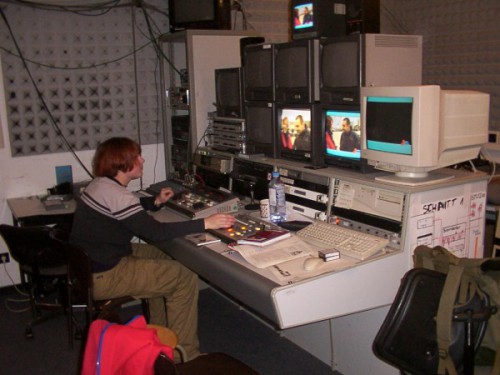 How it all started: At 16 in the Bennohaus.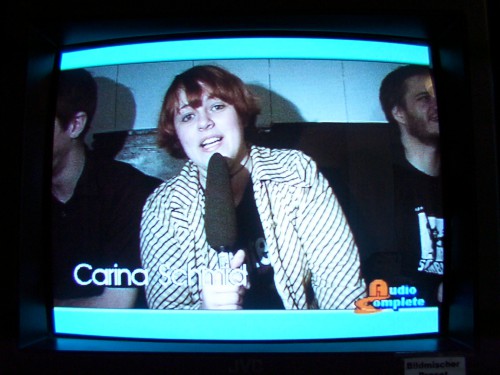 Our first show: Audio Complete.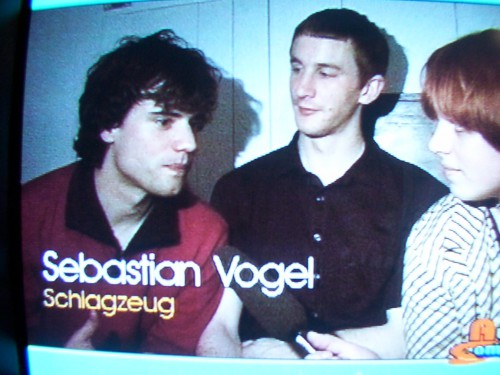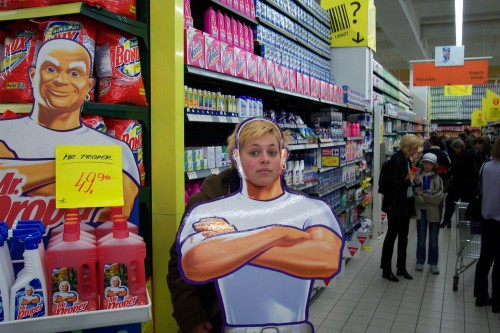 2001 in Prague.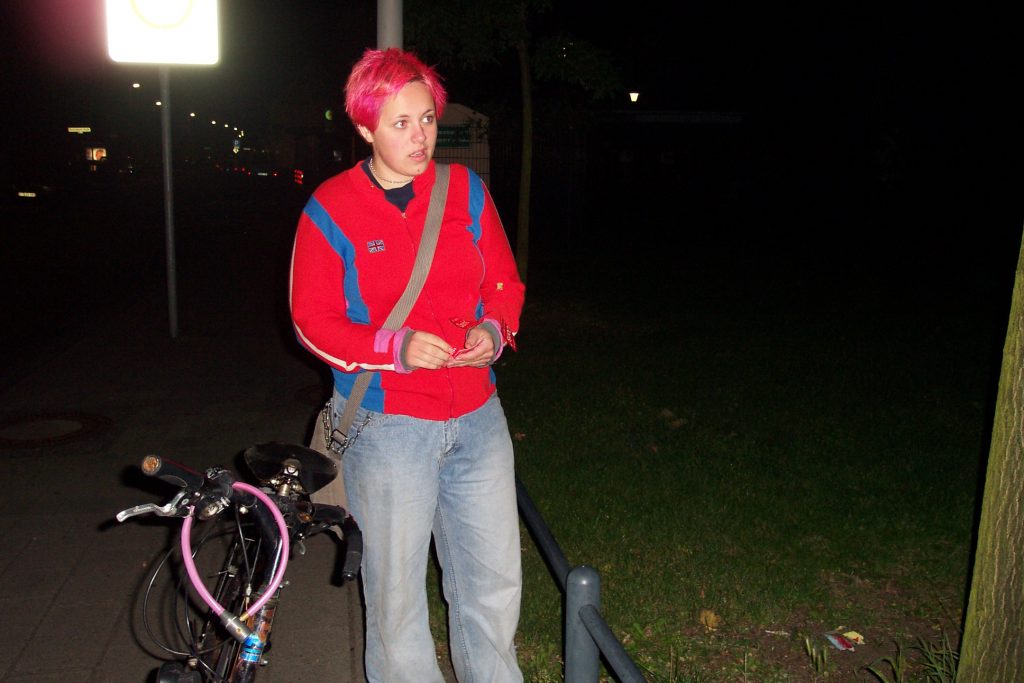 The pig wears red and blue!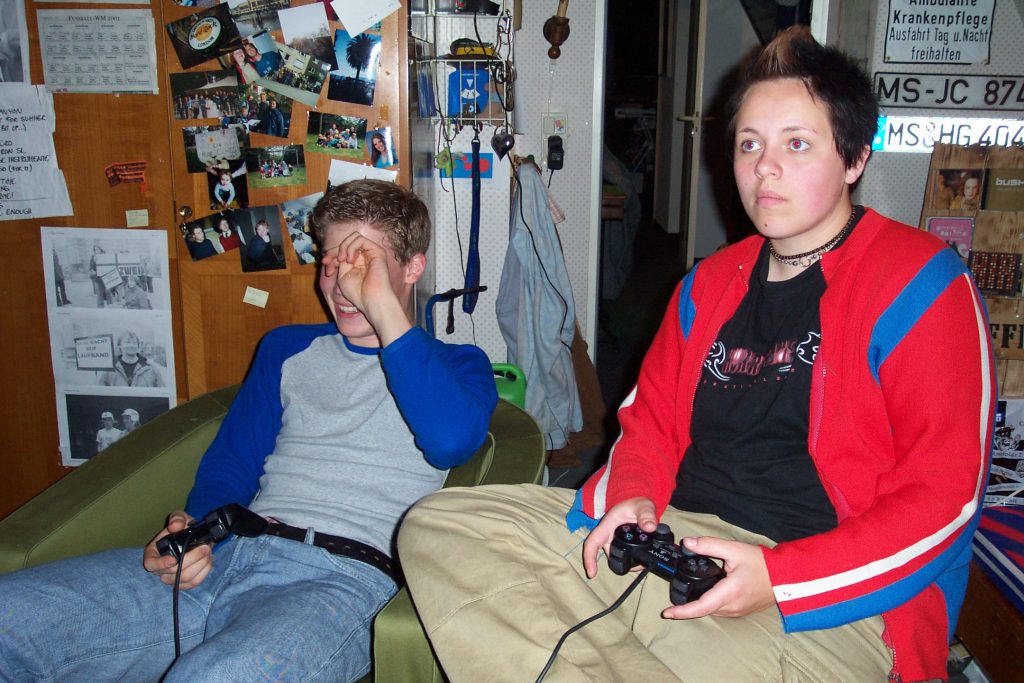 Party house 2002.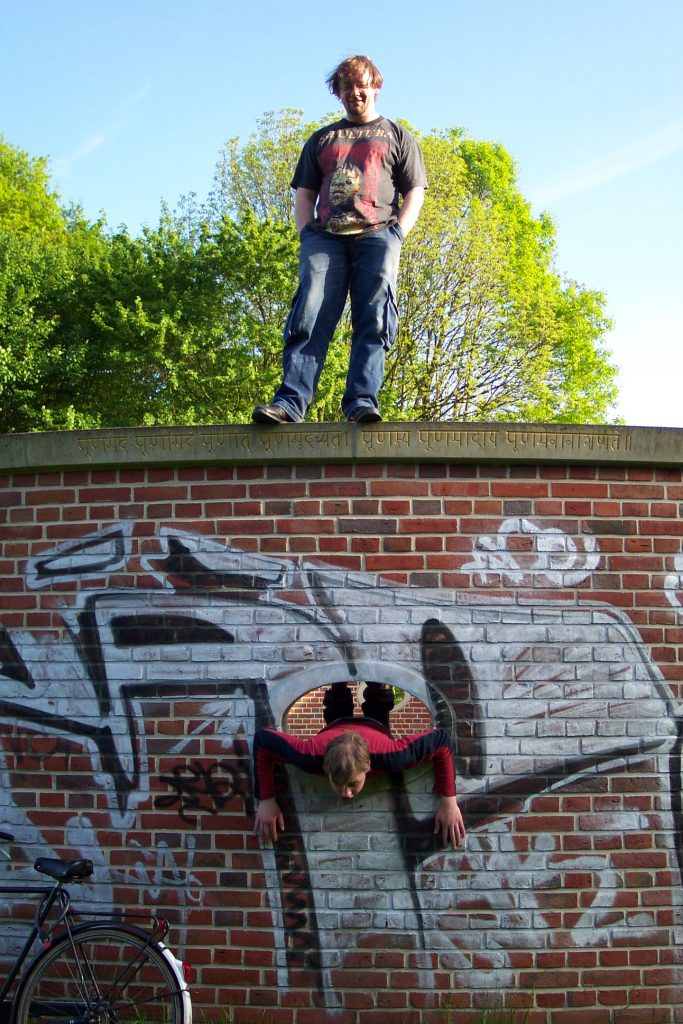 We once buried a treasure here.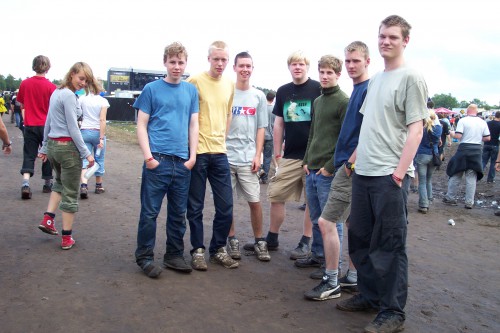 Hurricane Festival, moments of happiness.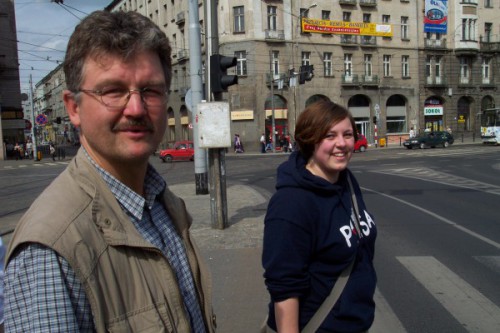 With Christoph in Wroclaw, 2003.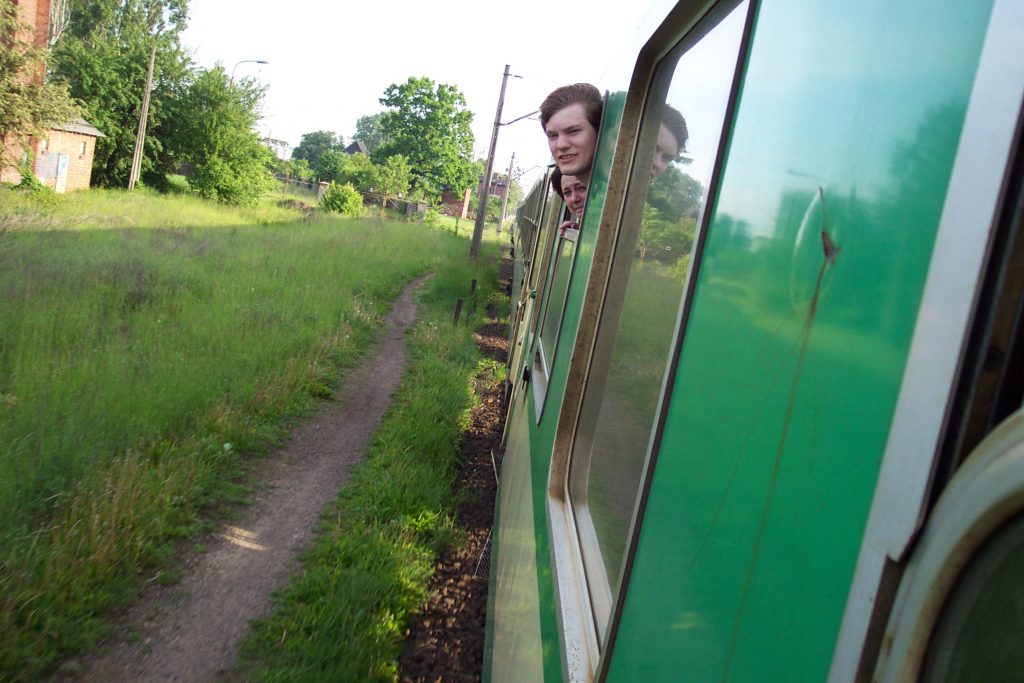 On the train through Poland.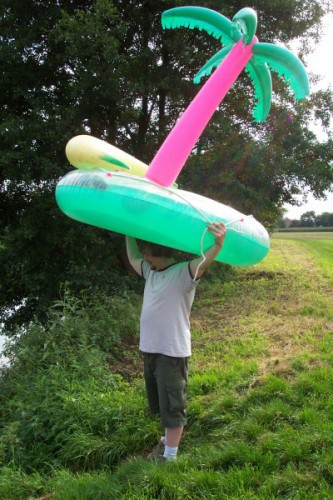 How Janusz fled Poland (in his dreams)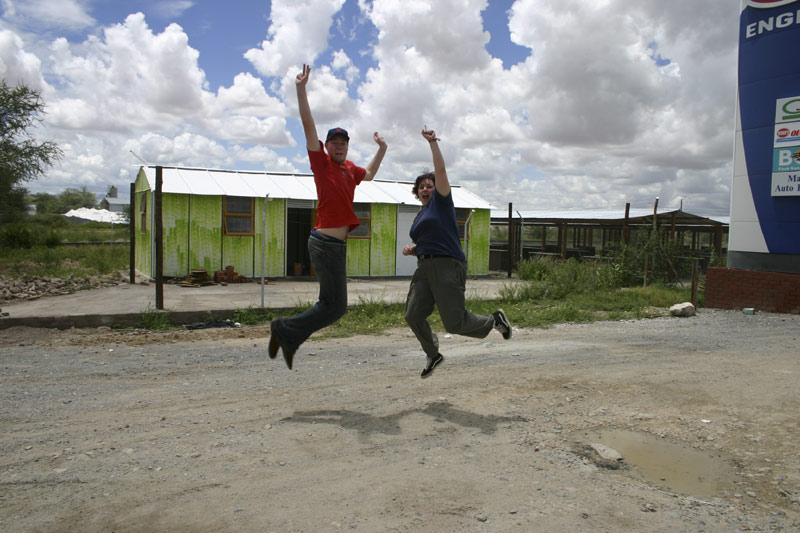 Namibia 2004, birth of the Global Experience logo in Karibib.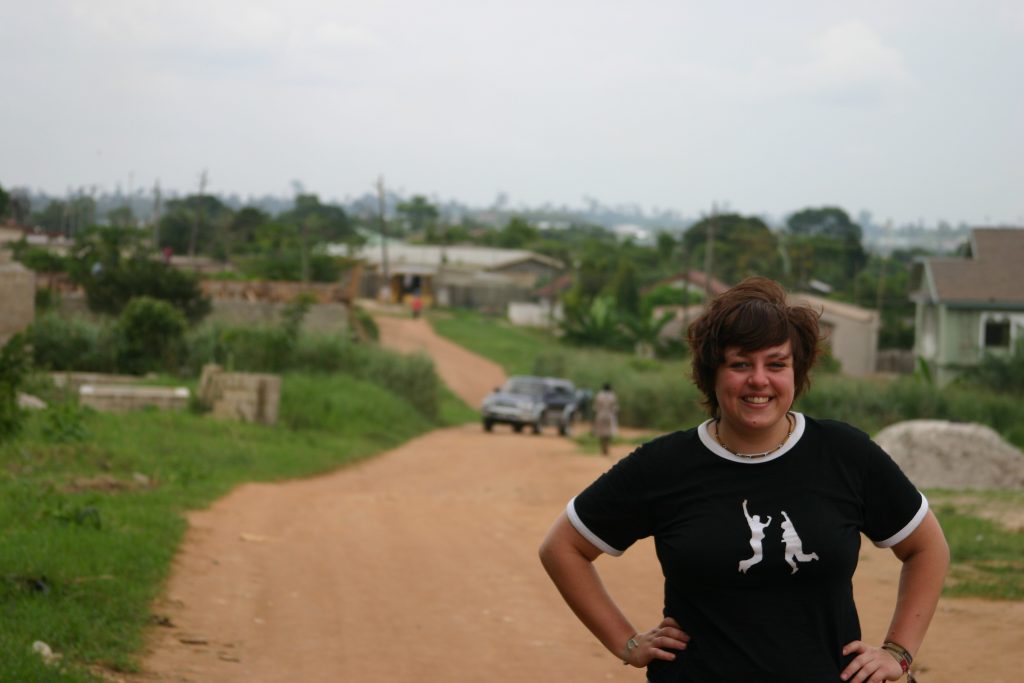 Ghana 2005. A logo travels the world.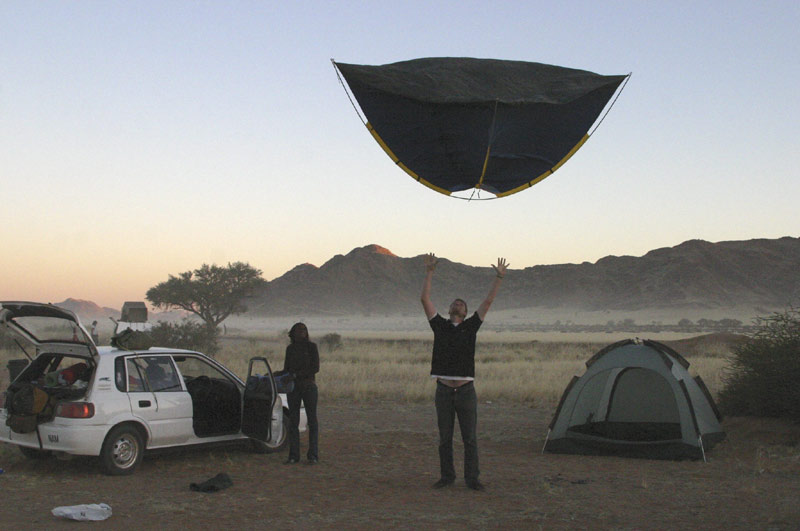 Namibia 2006.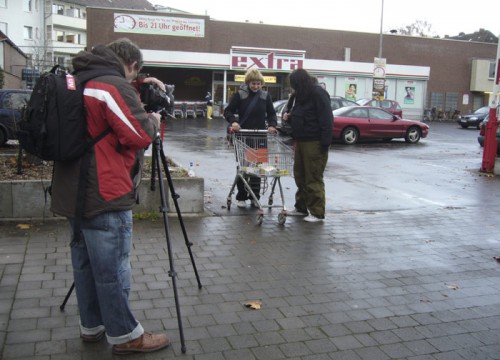 First Easy German Shoot, just before we were expelled from the supermarket.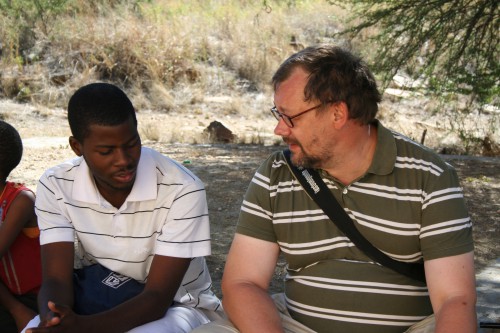 Gabes and Janusz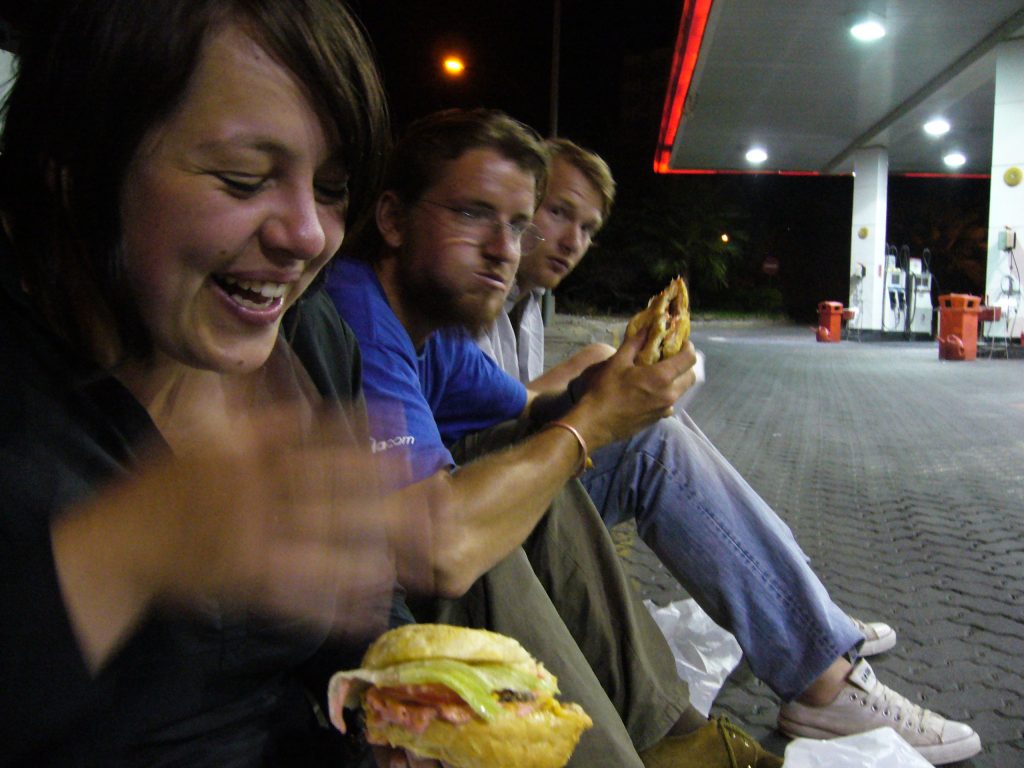 Midnight in Windhoek, March 27, 2007.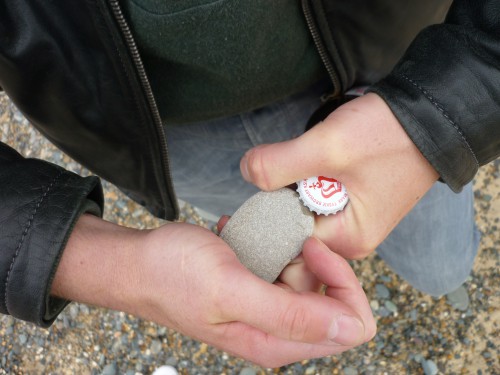 Ireland 2009.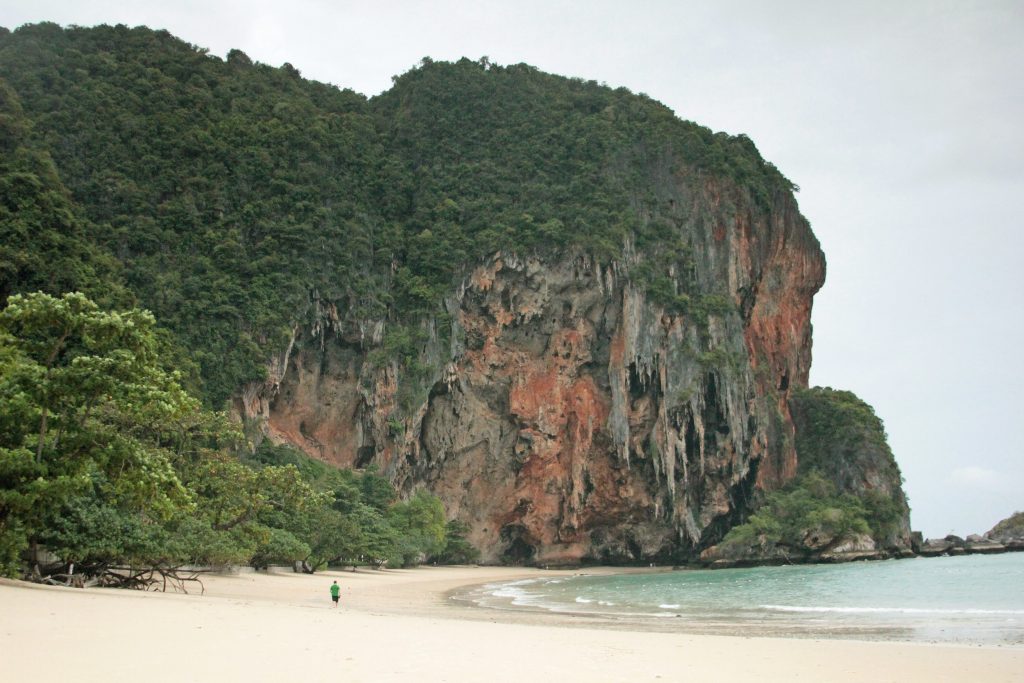 You shouldn't overdo it, but it had to be: Thailand 2011.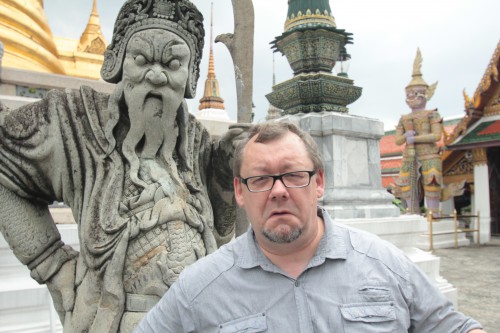 Still Thailand.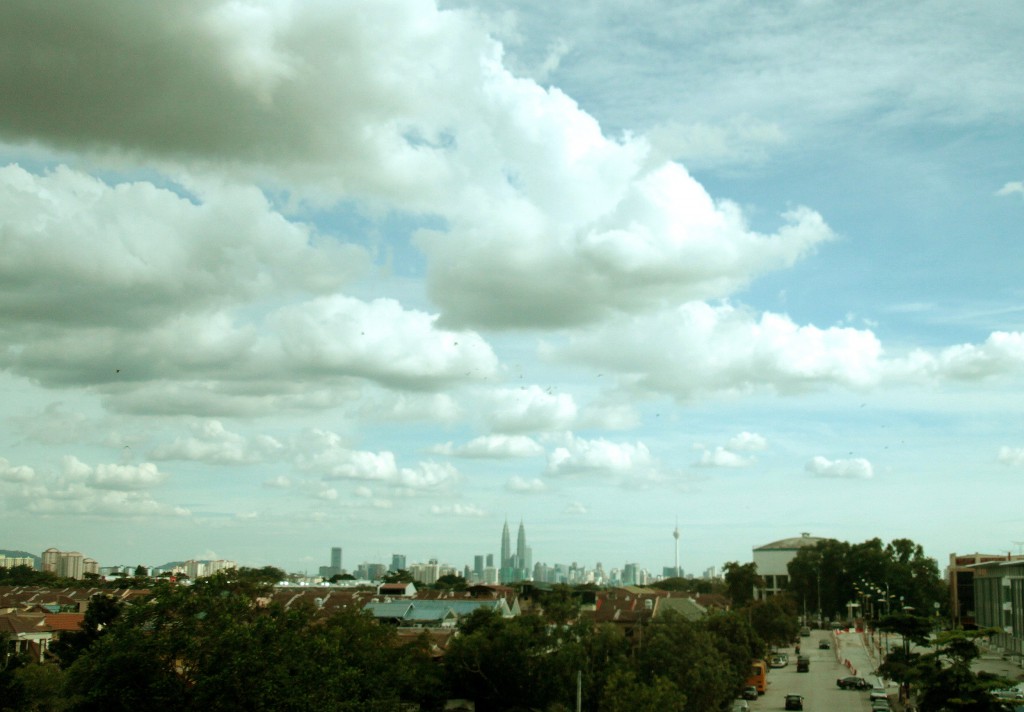 Kuala Lumpur.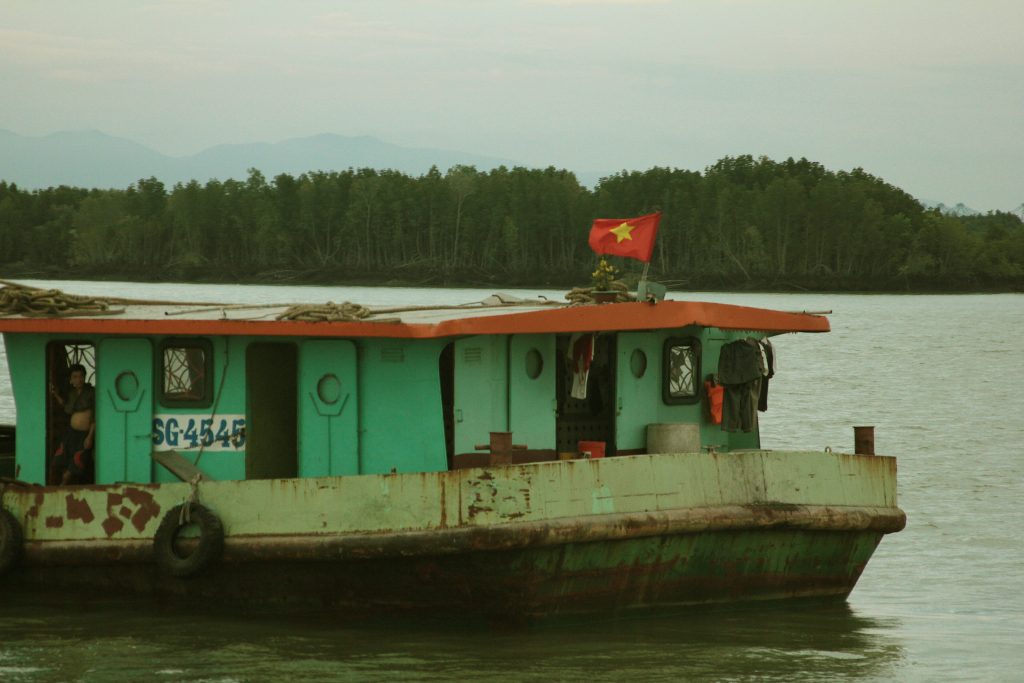 Vietnam.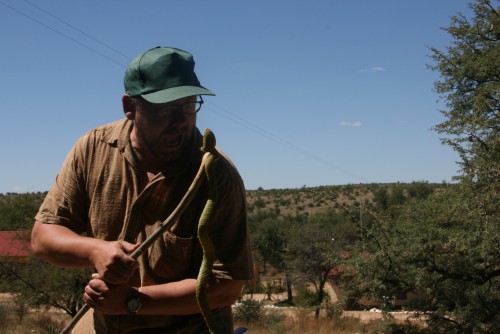 Janusz and a plastic snake.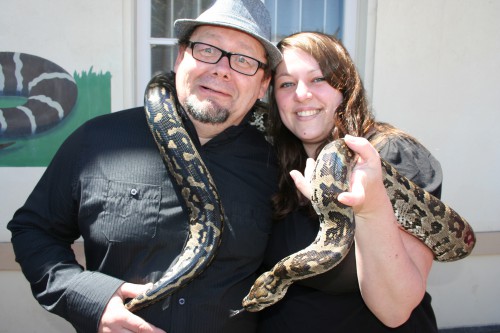 Janusz and a real snake.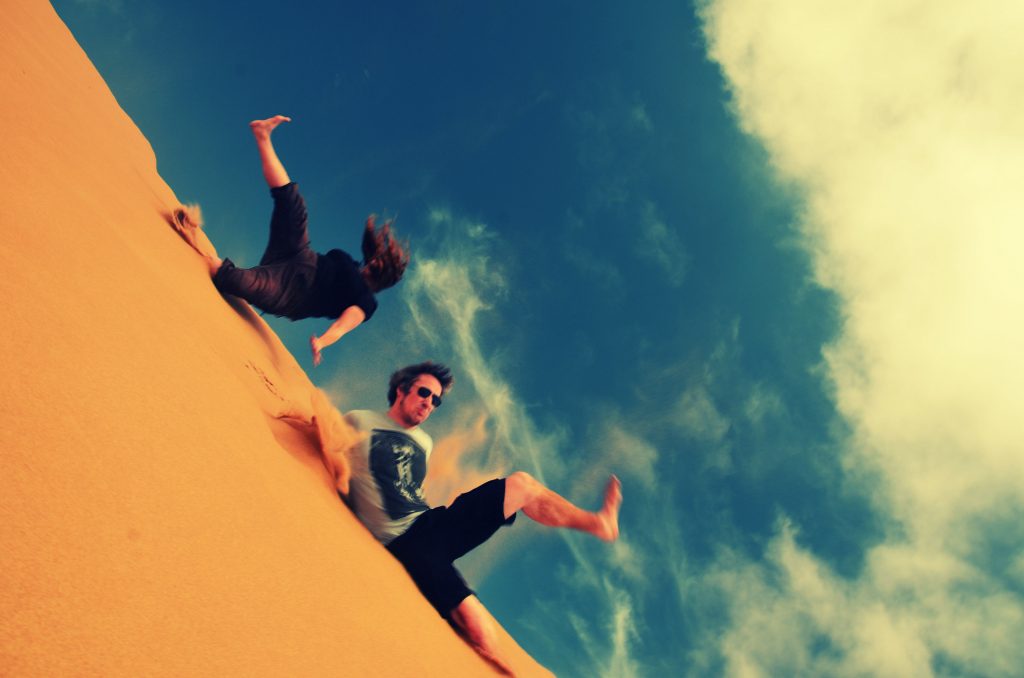 Namibia 2012.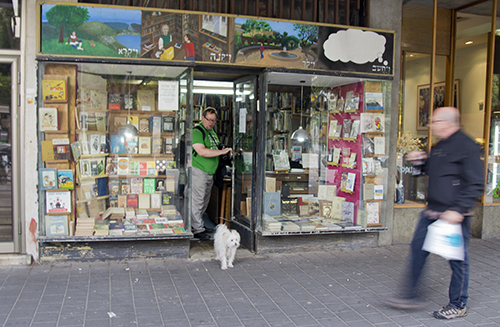 Tel Aviv 2012.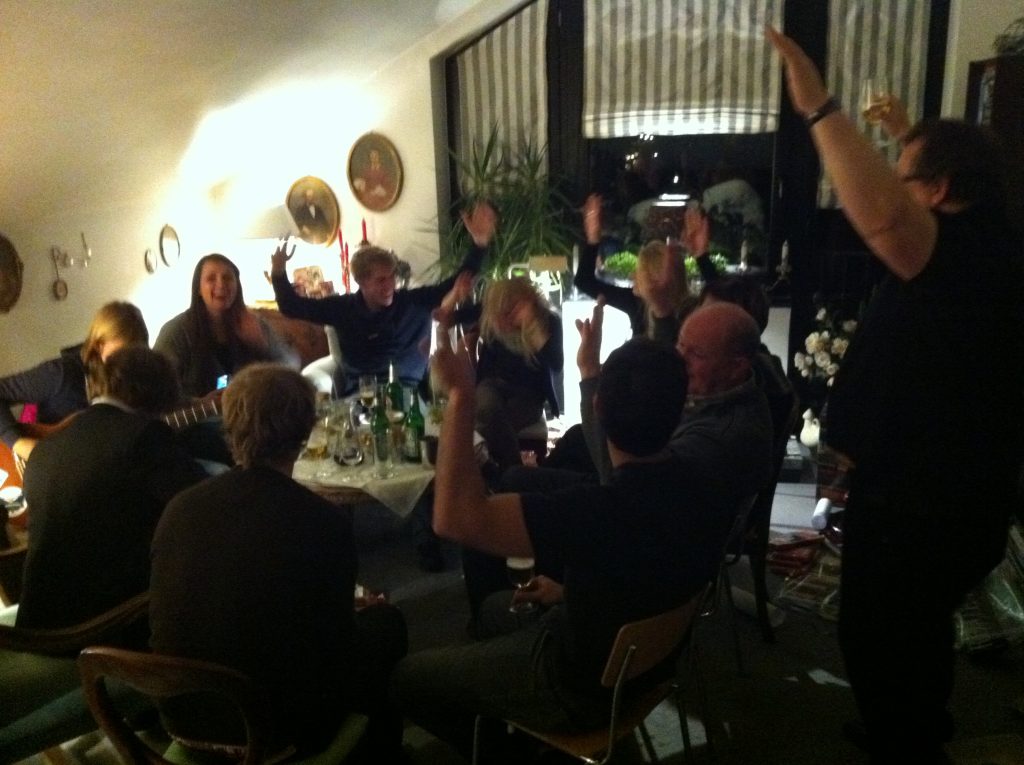 Christmas 2012.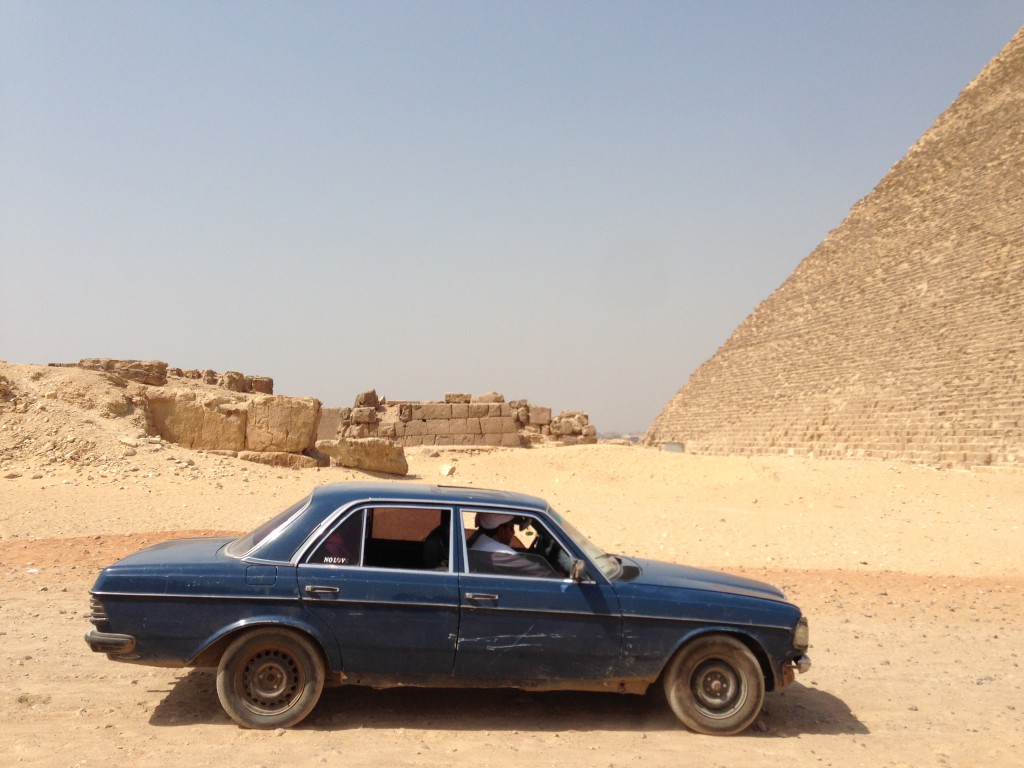 Cairo 2013.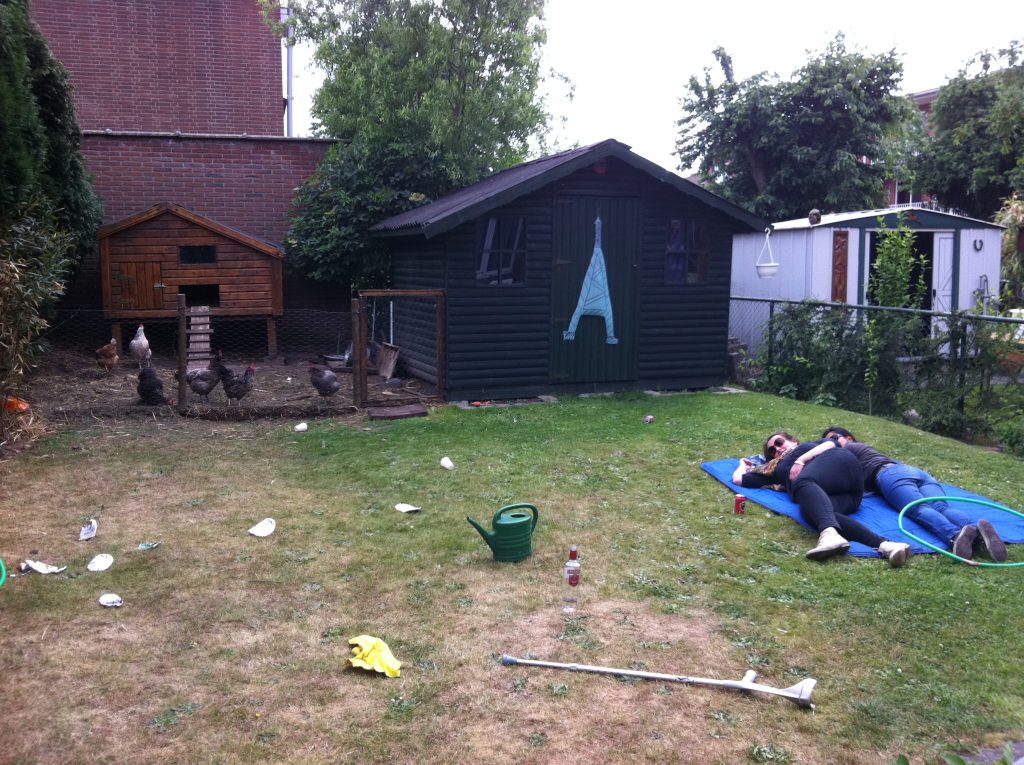 Legendary trip to Paris.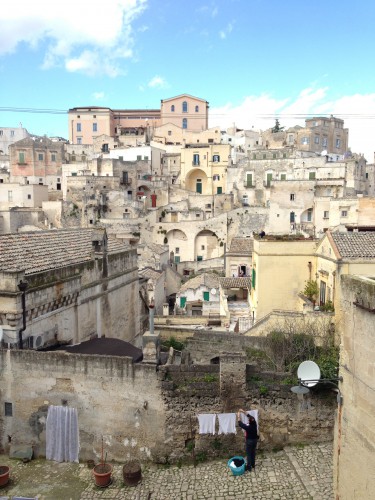 Italy.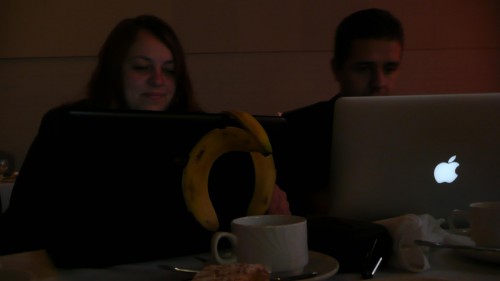 My life before Apple.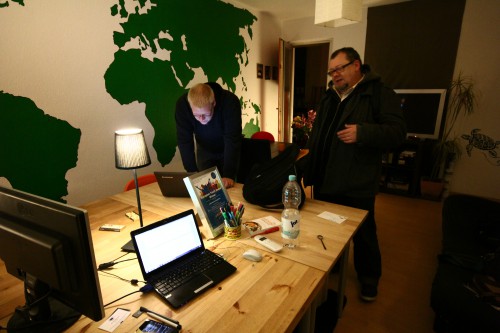 Our office in Münster.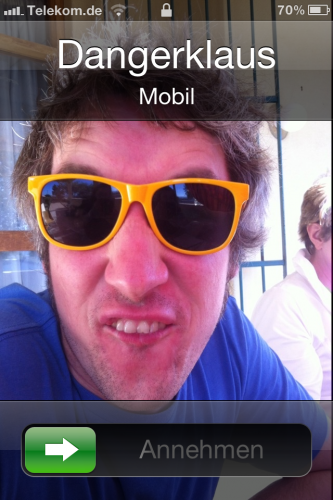 When calling Danger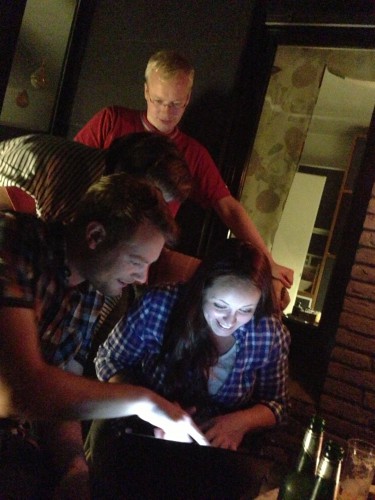 Isi hacks into her own cell phone.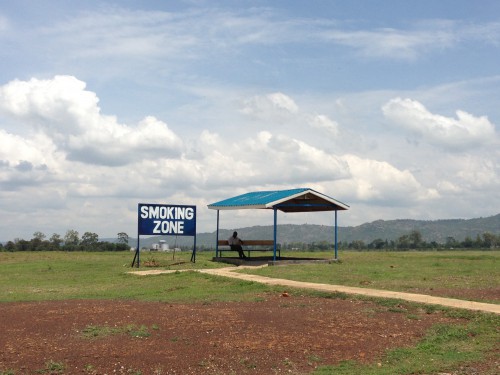 When I was still smoking. Pooh.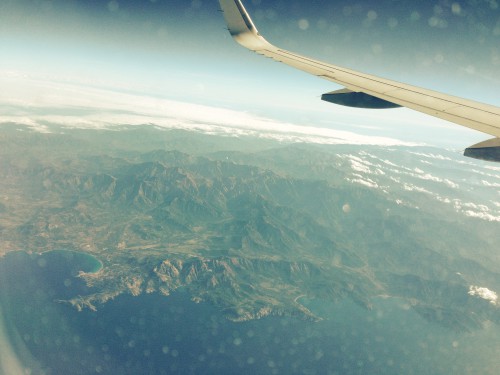 Corsica from above.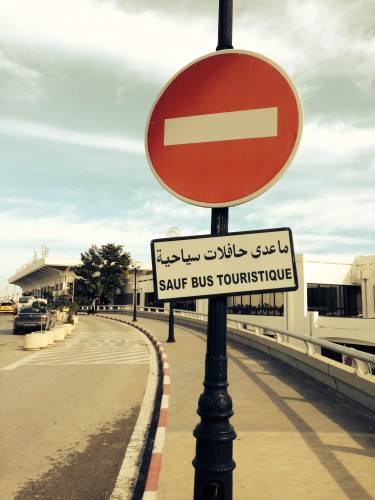 Tunis 2013: At that time I really wanted to get on this bus.
Tanzania, Mount Kilimandjaro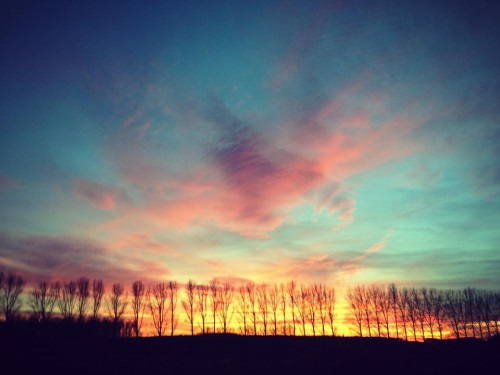 With dad in the car.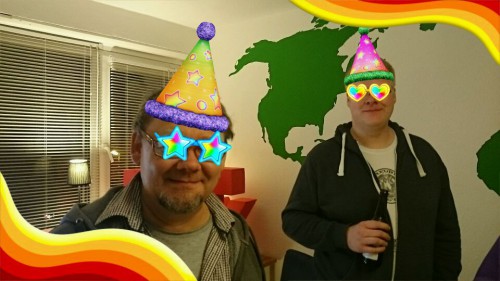 The future: augmented reality.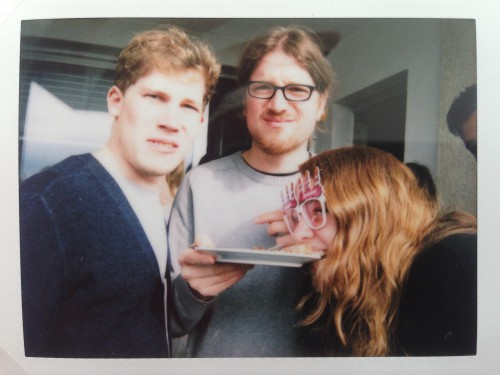 My 30th birthday.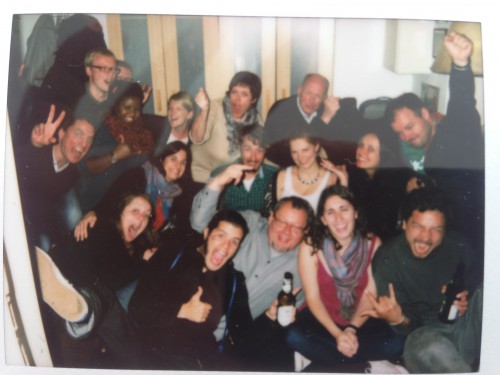 Just before we moved to Berlin.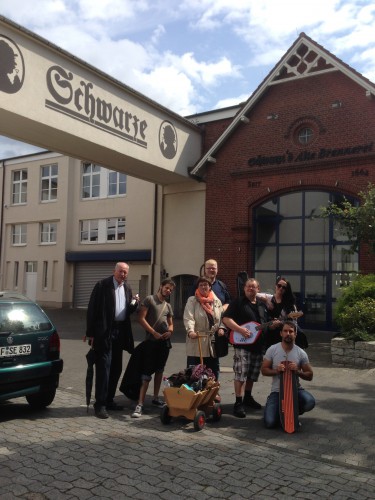 Family trip to the schnapps distillery, August 2014.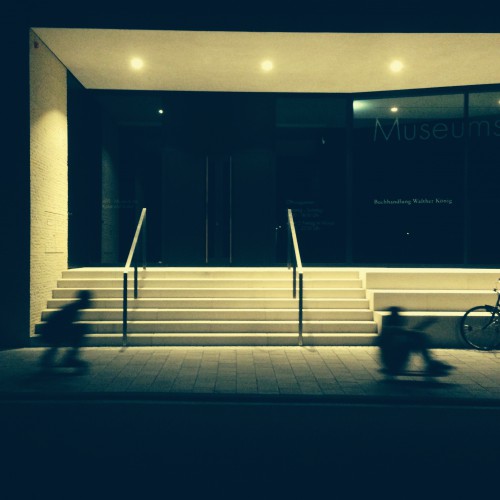 At night at the museum.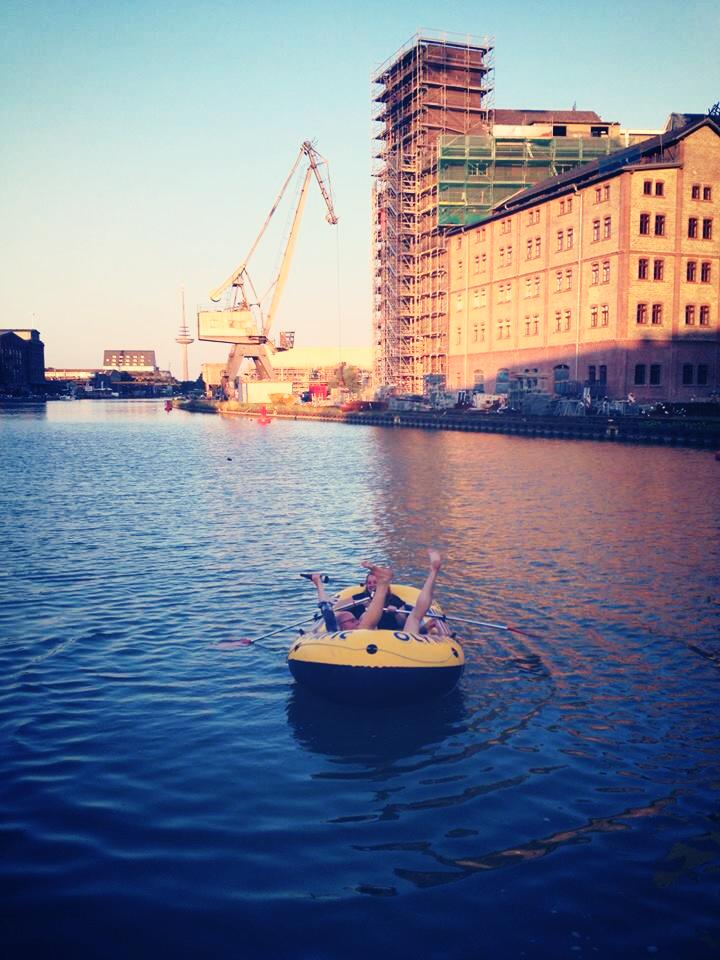 Inflatable boat license with Martin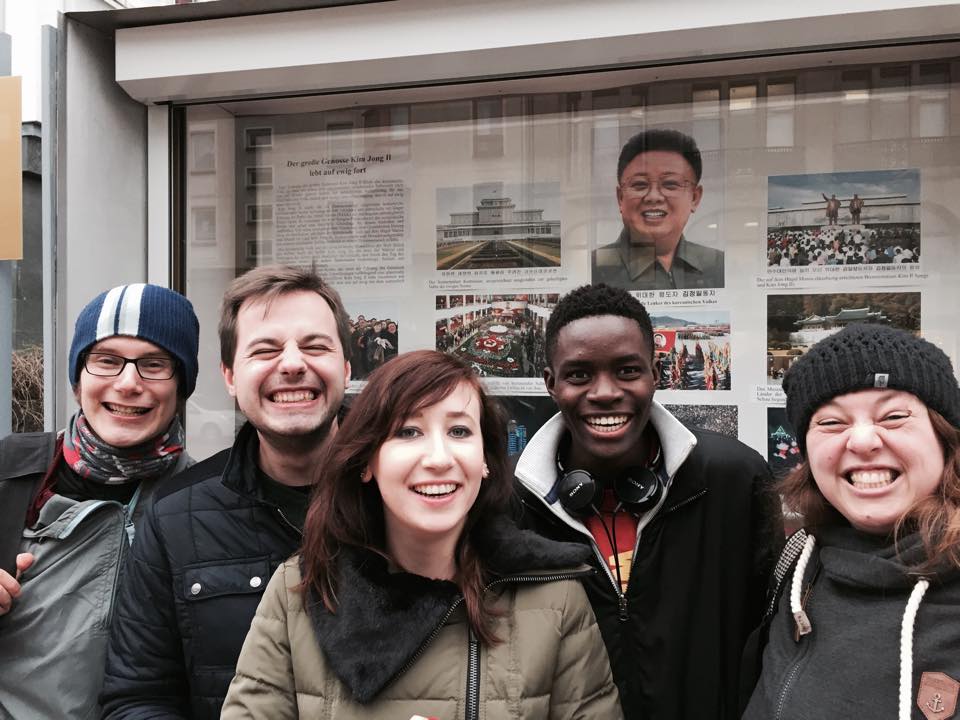 Finally arrived in the capital.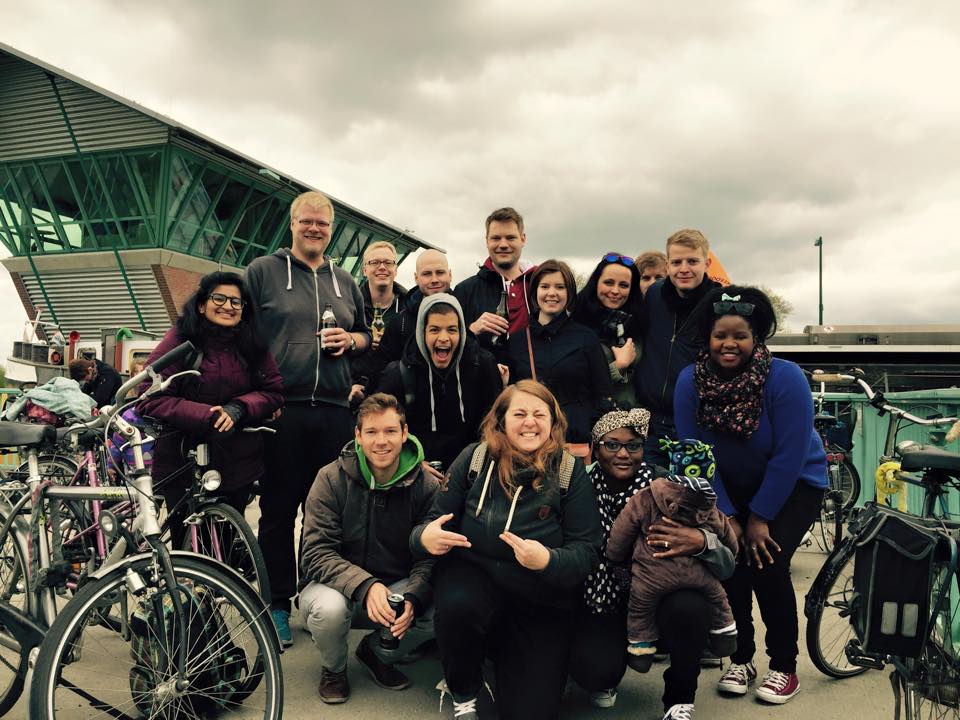 One of two public holidays a year.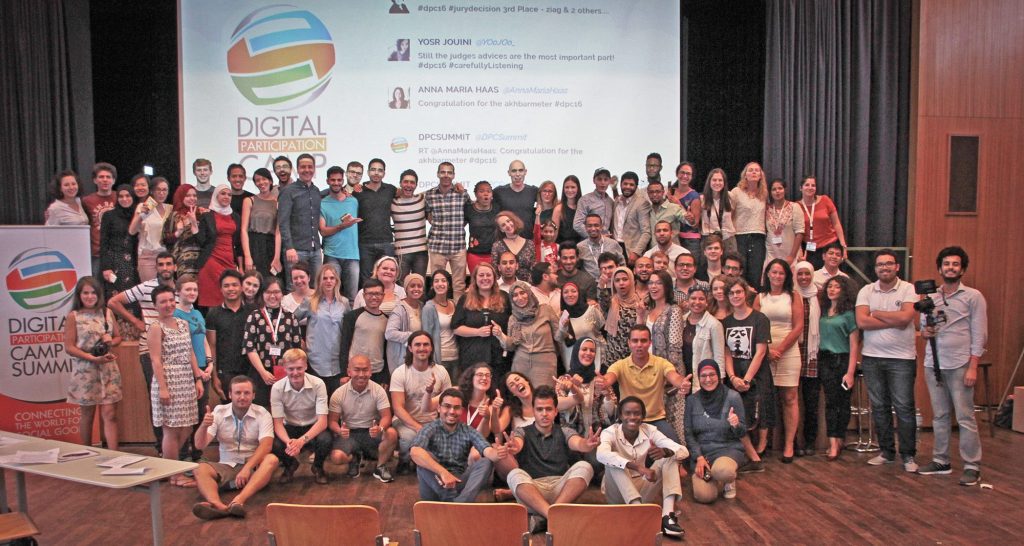 100 people, 30 countries, 1 family.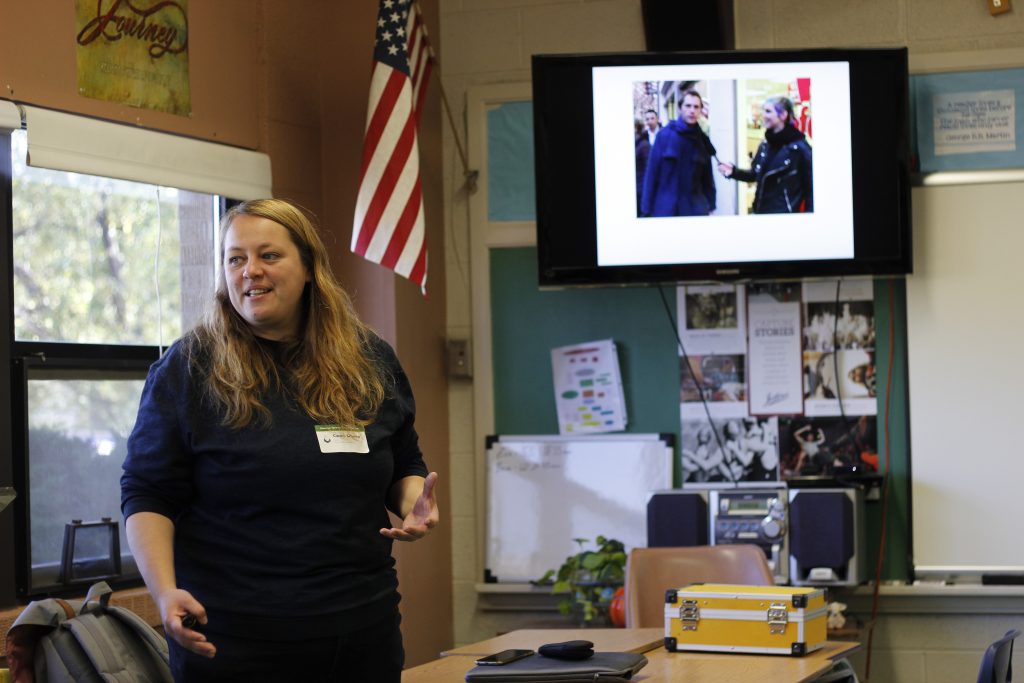 October 2016, our first Easy German Tour.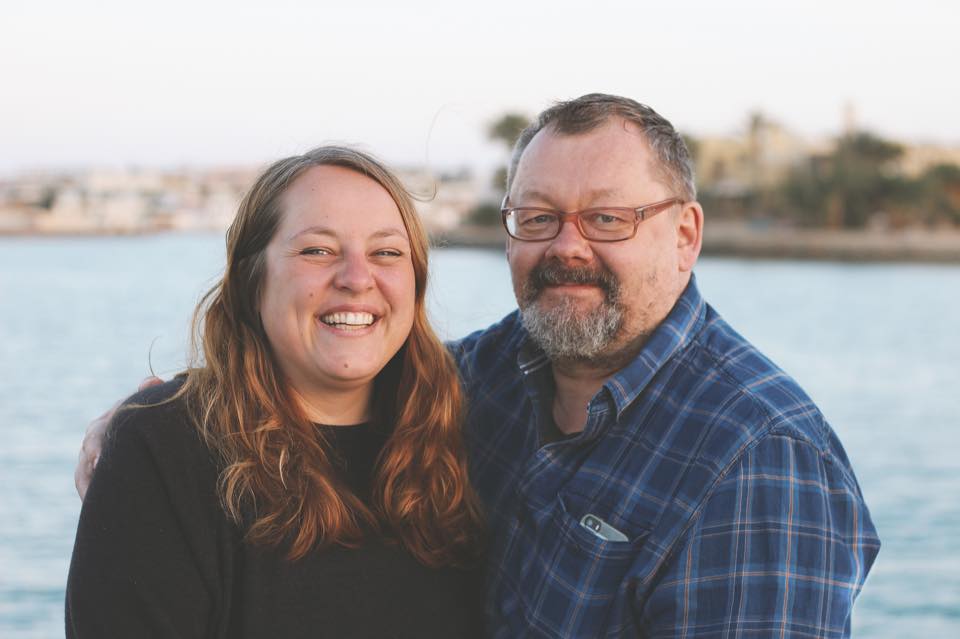 2017 in El Gouna.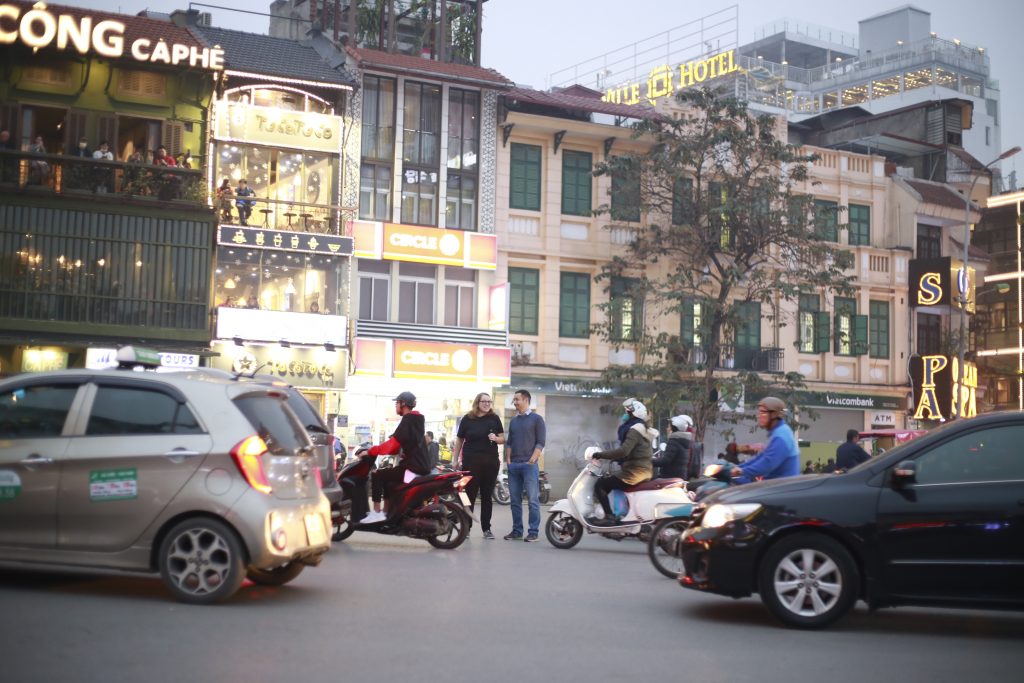 Vietnam 2018 | by Katja Nguyen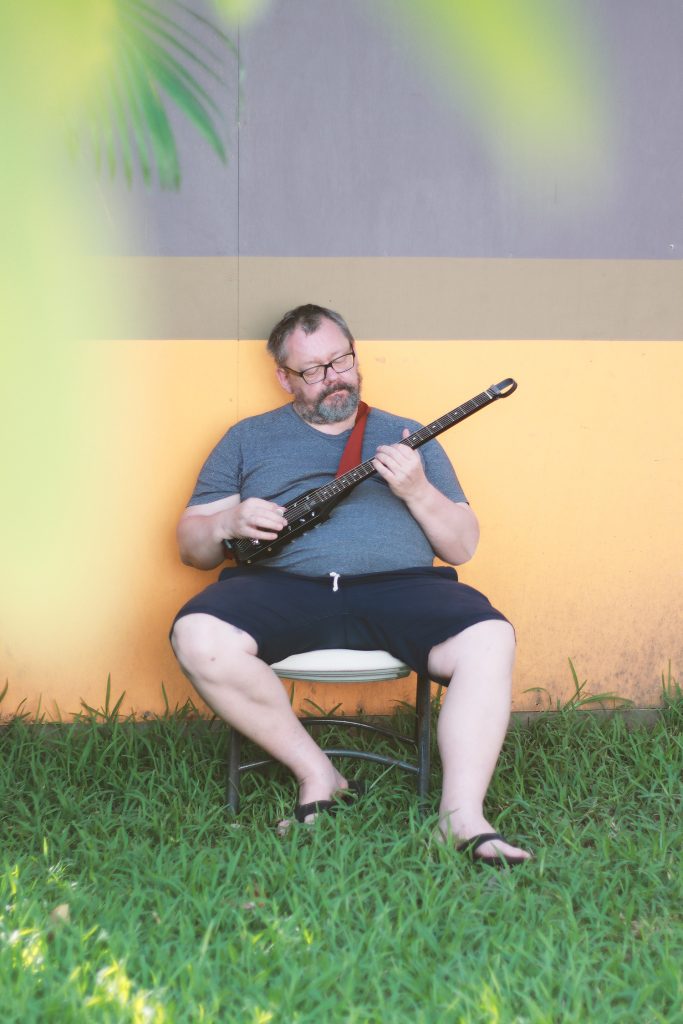 Ghana 2018
Contact
") .appendTo (" head "); $ (" ") .appendTo (" head "); $ ('. page-1 h1 span'). css (" color "," # e06615 "); $ (' .page-1 h1 '). css ("color", "# 000000"); $ ('. page-1 .circle-menu '). css ("background", "## 3b3b3b"); $ (' .page-1 .circle-menu .label-link '). css ("color", "# fff"); $ ('. page-1 .circle-black '). css ("background", "# 3b3b3b "); $ ('. page-1 .circle-black .label-link'). css (" color "," # fff "); $ ('. page-1 .big-title span'). css ( "background", "# 000000"); ") .appendTo (" head "); $ ("") .appendTo ("head"); $ ("") .appendTo ("head"); $ ("") .appendTo ("head"); $ ("") .appendTo ("head"); $ ("") .appendTo ("head"); $ ("") .appendTo ("head"); $ ("") .appendTo ("head"); $ ('. page-3'). css ("background-image", "url ('http://carisafari.de/wp-content/uploads/2014/12/IMG_1643.jpg')"); $ ('. page-3'). css ("background-attachment", "fixed"); ") .appendTo (" head "); $ (" ") .appendTo (" head "); $ ('. page-4 .border'). css (" border-color "," # 2d2d2d "); $ ("") .appendTo ("head"); $ ("") .appendTo ("head"); $ ("") .appendTo ("head"); $ ("") .appendTo ("head") ; $ ("") .appendTo ("head"); $ ("") .appendTo ("head"); $ ("") .appendTo ("head"); ") .appendTo (" head "); $ ("") .appendTo ("head"); $ ('. page-6 input [type = "submit"]'). css ("background", "# dbbc00"); $ ('. page-6 input [type = "text"], .page-6 input [type = "email"], .page-6 .wpcf7-list-item-label, .page-6 textarea, .page -6 input [type = "submit"], .page-6 # find-us h3, .page-6 # contact-info h3, .page-6 # find-us ul li, .page-6 # find-us ul li a '). css ("color", "# 000000"); $ ('. page6, .page-6 input [type = "text"], .page-6 input [type = "email"], .page-6 textarea'). css ("border-color", "# 000000 "); $ ('') .appendTo ("head"); $ ("") .appendTo ("head"); $ ("") .appendTo ("head"); $ ("") .appendTo ("head");