Bosmically let them say what they want
"We let the Iranians say what they want"
A good journalist would rather check the facts in his articles once too much rather than once too little. And if you are Jewish and the Ayatollah in Iran regularly tunes into your own news program, the claim to do everything correctly is of course particularly high.
But the Iranian-born Menasche Amir has no problem with that. After all, he's a professional - he's been broadcasting Farsi radio news from Israel to Iran for 53 years.
He does not reveal any sources and does not tell how he got his information. But as often as his reports are quoted in Iranian and other foreign media, they are probably credible, says Amir: "I believe that we make the most comprehensive and detailed news in Persian about what is really going on in Iran."

"Once a female journalist from America, from the San Francisco Chronicle, came to Iran to take part in an international women's conference," says the journalist. "She got an interview with Ayatollah Ali Khamenei's wife, who told her that her husband listens to the news on Israeli radio every day."
Amir has a special relationship with Iran. He grew up as a Jewish child in a Muslim quarter of Tehran, before oil riches and the construction boom hit the country - and before the revolution of 1979. Iran was a very different country then than it is today, he recalls.
His father was an officer in the Iranian army and his mother was kosher. Amir received instruction in Hebrew but was not raised particularly religiously. He was spared the beatings that other Jewish children received in the anti-Semitic environment.
Attracted to freedom

A trip to Israel as a young journalist in 1960 opened his eyes to the big wide world for the then 20-year-old. Instead of an underdeveloped dictatorship with a "tired people" like in his homeland, he found a democracy in the development phase that was full of hope for freedom. Amir was particularly impressed by the freedom of the press, which could report without fear or restriction.

"I found the media landscape in Israel great because I could read about so many different topics that the Iranian media never saw," he says. "What Israeli journalists wrote about the world was impartial, very professional and fascinating to me."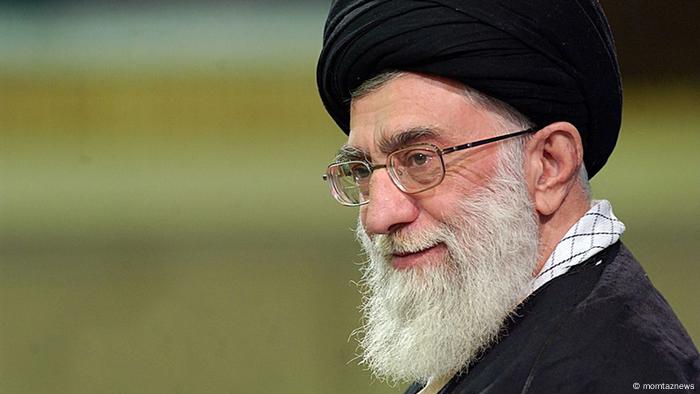 Ayatollah Khamenei reportedly listens to Amir's news broadcast on a daily basis

Israel's national broadcaster Kol Israel, or the Voice of Israel, hired the young journalist because of his knowledge of Farsi and French, his experience in print journalism, and because of his velvety radio voice. And Amir stayed.

Handset calls via Germany

Amir's office is crammed with books, papers, and old furniture that has seen better days. A framed collage about his career at the broadcaster hangs behind his desk. The pictures, first in black and white, later in color, show his path from the young immigrant to his grandfather, the radio microphone always with him.

His motivation is the conviction that Iran and Israel have more reasons for friendship than for enmity. And he's not alone - many Iranians share his opinion, says Amir. He talks to them live on the air. This works because the calls are diverted via Germany.

"We are now shown a lot of respect in Iran because we have shown that we are in favor of coexistence and cooperation between our peoples," says the journalist.
Every now and then a caller calls out "Death to Israel!" during a live broadcast, but Amir believes these people were hired by the Iranian government.
"We let them say what they want, and then I say, 'Now what did you get out of wishing another country dead? What did you gain? Does that solve your problems? Does it improve the Iranian economy?' "

All the best from Bush

For Amir, his job means more than just reading the news. He remembers how he could not hold back his tears during a broadcast when he read a letter from a young Iranian woman whose fiancé died in the Iran-Iraq war of 1980-88. He broke off the broadcast. "I lost control then," says Amir.

During the same war, Kol Israel's Persian editorial staff listened to the radio station in Baghdad. The staff translated the reports from Arabic to Persian and then passed on planned missile attack locations to their listeners in the hope of saving lives.

"Every night the people in Iran listened to our news to know which cities might be hit by rockets and whether they could sleep in their own beds or maybe find shelter somewhere else," says Amir.
Years later, he relayed a message from his Iranian listeners to then-US President George W. Bush at a private reception in Los Angeles after the US invaded Iraq.
"We are waiting for the Americans to free us from our oppressive regime," Amir's listener said. "Bush laughed and said, 'Well, look, we're still in Iraq. Let's get this problem sorted out first,'" says Amir.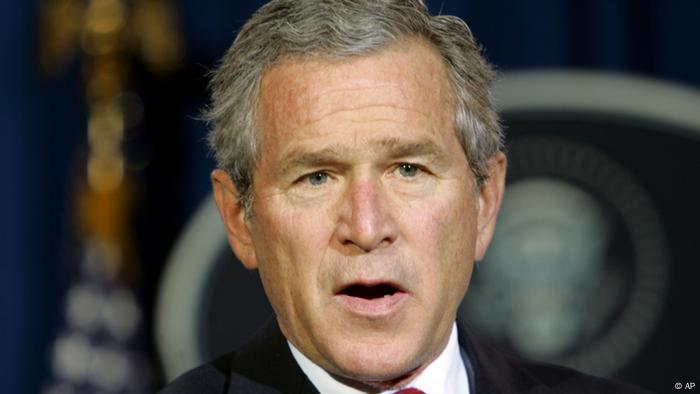 Amir informed Bush that his Iranian listeners wanted the US to overthrow the regime

A huge picture of Amir and Bush that commemorates the meeting hangs in the journalist's office. "For Menasche, all the best, George Bush," the president signed.

A life for the radio
Amir's show knows no taboos. At the moment, the Iranian callers are talking about the consequences of the sanctions in their country, Iran's growing nuclear program and the possibility of Israeli intervention. The journalist frankly admits that callers are taking a risk by contacting his station, which the Iranian government calls "the radio station of the Zionist entity". Still, people continue to tune in. And as long as they do, Amir has no intention of retiring.
"My life is more fulfilling when I get to work. Being here and talking to our listeners and reporting on current events gives me energy," he says.
"I am so happy to have reached this point. What I say, what I send, and my analysis of Iran or regional issues are taken seriously and valued. That is a very good feeling."